Jackson PD to host National Night Out | By Officer Jennifer Gerke
Jackson, WI – The Jackson Police Department will be hosting its first National Night Out on August 6, 2019 at Hickory Lane Park from 5 p.m. – 8 p.m.
National Night Out is an annual community-building event that promotes strong police-community partnerships and safety.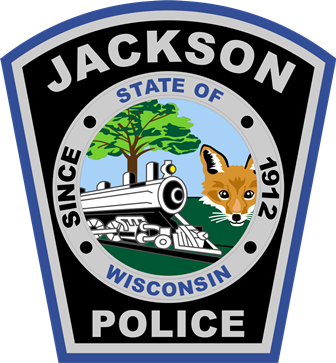 We are excited to announce we have a fun-filled family night planned! A variety of emergency vehicles will be on display from Jackson PD, Washington County Sheriff's Office, Wisconsin State Patrol, and Jackson Fire Department.
We are kicking off National Night Out with a Flight for Life helicopter landing! The helicopter will be landing at 5:20 p.m.  (dependent on calls for service) and staying for about an hour.
In addition to all the emergency vehicles on display, there will be other local vendors providing information on a variety of safety related topics.
There will also be a free children's raffle for a chance to win one of 10 bicycles. All the bicycles will include a helmet. We will also be giving away gun locks, fingerprint/ID kits for kids, and goodie bags containing coloring books and other items.
No need to eat dinner beforehand, Jackson Community Center will be on-hand and selling some grilled deliciousness. Plan on bringing your family to Hickory Park to join us for this fun-filled night.
This is our first time hosting a National Night Out event and we're hoping for a great turnout from our community. We have some great prizes to give out so please join us at this family-friendly event on August 6.
Officer Jennifer Gerke