July 27, 2021 – Dodge County, WI – Jamie Hildebrandt, 33, was sentenced by Dodge County Circuit Court Judge Joseph Sciascia to ten years in prison and ten years of extended supervision for Neglecting a Child where the result is death stemming from an incident that occurred in March of 2020.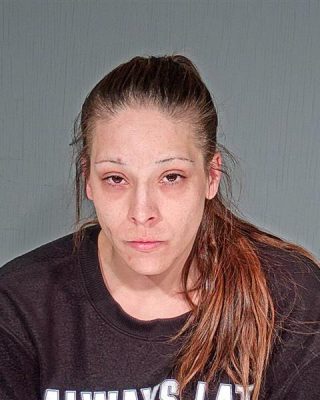 Hildebrandt was at home alone with her three children when her mother showed up against Hildebrandt's wishes to see the grandchildren. After being told to stay away from one of the children because he was sick, the grandmother went into the back bedroom where the child was sleeping and found him unresponsive. The three-year-old was later pronounced dead by the Medical Examiner.
The investigation revealed that the child had died from internal abdominal injuries resulting in a loss of blood. During interviews with Detectives, Hildebrandt claimed she laid the child on the floor to change his diaper and forgot that he was there, accidentally stepping on the child when she got out of the shower. Hildebrandt did not seek any medical intervention for the child, who died hours later. A pediatrician hired by the medical examiner to assess the case and act as an expert for the State rendered an opinion that the child was subjected to chronic neglect. An emergency medicine doctor hired by the District Attorney to further assess the case and also be an expert for the State rendered an opinion that a reasonable adult caring for the child should have realized that the child was in serious distress and needed medical attention.
District Attorney Kurt F. Klomberg recommended that the court impose the maximum sentence for the defendant's role in the child's death. Klomberg stated, "The child died alone, in sorrow and pain, after being hidden away by his mother while she went about her day.  Any stranger would have acted to help this child, yet the women who gave birth to him could not be bothered. Her actions are truly despicable."