November 12, 2020 – Richfield, WI – Jeffrey Patrick Hamilton, 63, passed away on November 9, 2020 at his home in Richfield. He was born on March 10, 1957 in Milwaukee, WI to Warren and Muriel (nee Dondero) Hamilton.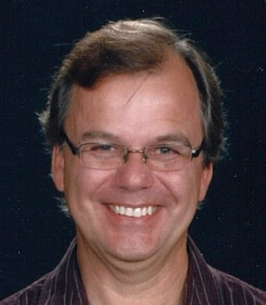 Jeffrey was raised in Richfield, WI and graduated from Germantown High School in 1976. He enjoyed his time with M.G. Industries and later with June Tailor where he retired from in 2019. Jeffrey was a longtime member of St. Gabriel Catholic Church in Hubertus.
His most treasured moments were the times spent with family, especially spoiling his grandchildren and long walks with his grand dogs. He enjoyed several vacations with friends and family. Jeffrey was a fan of the Milwaukee Brewers and coached his son's baseball team. He also enjoyed playing softball, volleyball, golf, bowling and going fishing. Jeffrey completed many home projects and enjoyed woodworking, gardening and cooking- especially his famous fish fry. Christmas was his favorite holiday. Jeffrey was always willing to help others. He gave the BEST hugs ever!!
Jeffrey is survived by his loving wife, Terry (nee Oswald); daughter, Kelly (fiancé Joe Beaudry); son, Timothy; grandson, Oliver; granddaughter, Kelly Lena; grand dogs Wilma and Bandit; step-mother, Annette Budzien; siblings, Jean (Louis III) Maier, Jim (Pat), Nancy (Dick) Dittloff, John (Kitty), Bob. David (Carol), Susan (Nino) Gigliotti, Renee Hamilton (Rick Smith), Chris (Debbie), Steve (Bridget), Vicky (Zaun) Beene, Gwen (Kevin) Siebert, Brian Budzien, Kevin (Christy) Budzien, Amy (Josh) Krauter; siblings-in-law, Carol Murphy, Sharon Remillard, Dean (Jeany) Oswald, Phyllis Oswald, Sally Oswald. He is further survived by nieces, nephews, other relatives and friends.
Jeffrey is preceded in death by his parents Warren and Muriel, brother Timothy Hamilton, stepfather Keith Budzien, parents-in-law Frank and Laura (nee Kohl) Oswald, brothers-in-law Harold Oswald, Dennis Oswald, Harold Murphy, Gerald Remillard, sisters-in-law Elaine Oswald and Marlene Oswald.
A Memorial Mass of Christian Burial will be at 6 p.m. on Monday, November 16, 2020 at St. Gabriel Catholic Church (1200 St. Gabriel Way Hubertus, WI 53033) with Rev. John Yockey presiding. Visitation will be at church on Monday, November 16 from 5 p.m. until 5:45 p.m. A Private Family Interment will be the next day at St. Mary's Cemetery in Richfield. A celebration of Jeffrey's life will be held at a later date.
In Lieu of flowers, memorials are appreciated to St Gabriel Catholic Church and/or the American Cancer Society (PO BOX 22718 Oklahoma City, OK 73123-1718).
A special thank you to his care team at Froedtert Hospital, the Cancer Center, Horizon Hospice and to all those that sent cards, flowers, meals and especially prayers.