March 15, 2021 – West Bend, WI – Jerome "Jerry" Alex Wertz, 85, of West Bend, Wisconsin entered into eternal peace on Friday March 12, 2021 at the age of 85.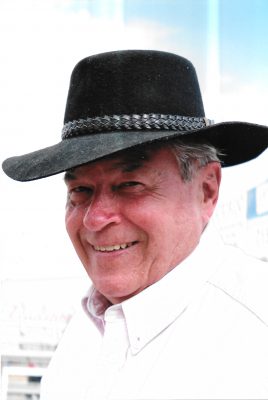 Jerry was born April 12, 1935 to Alex & Martha (nee Knaub) Wertz in Milwaukee, where he was also raised. He graduated Custer High School in 1954. Soon after, he began work at Aring Equipment in part sales where he remained until 1978.
He then went to Miller, Bradford & Risberg where he worked until his retirement in 2002.
He joined the Army in 1957 and then went to the Army Reserves until 1961 and was standby reserve until 1963. Jerry met the love of his life in high school and they were married on May 11, 1957 at West Granville Presbyterian church. They had their home built in West Bend in 1963 and it was there he remained throughout the rest of his life.
Jerry was good at woodworking and mechanics. He once rebuilt a 65' Mustang Fastback. After retirement he volunteered at Slinger schools, at Cedar Lake Home and did some traveling.
Jerry has forever touched the lives of his children Beth (Bruce) Miller of West Bend and Diana Walker of Milwaukee; his cherished grandchildren Nicole (Bryan Mangan) Graves, Steven (Amanda Heizmann) Lunde, Thaddeus Walker and Alex Miller; great-grandchildren Kate, Hazel & Mason Graves and Ryker Lunde. Jerry was preceded in death by his beloved wife, Carol and his parents. He will be missed by many special relatives and dear friends.
A service to celebrate Jerry will be held on Tuesday, March 23 at 3 p.m. at the Phillip Funeral Home Chapel (1420 W. Paradise Drive, West Bend, WI 53095). Interment will take place at Washington County Memorial Park on Wednesday, March 24 at 10 a.m. Visitation with family and friends will take place on Tuesday, March 23 from 2 p.m. until the time of the service at 3 p.m. at the funeral home.
The family would like to express its sincere gratitude for the wonderful care and endless compassion offered to Jerry at Froedtert Hospital and Kathy Hospice in West Bend. I would also thank Culver's in West Bend, where my dad and I had lunch every Tuesday since 2006.

The family would also like to extend their appreciation for memorials that are offered in honor of Jerry to Kathy Hospice in West Bend, in lieu of flowers.