August 25, 2022 – Town of West Bend, WI – The Town of West Bend Board offered a resolution at its meeting earlier this month to pay a posthumous tribute to former Town Board chairman Jim Heipp.
Click HERE to SUBSCRIBE to FREE local news at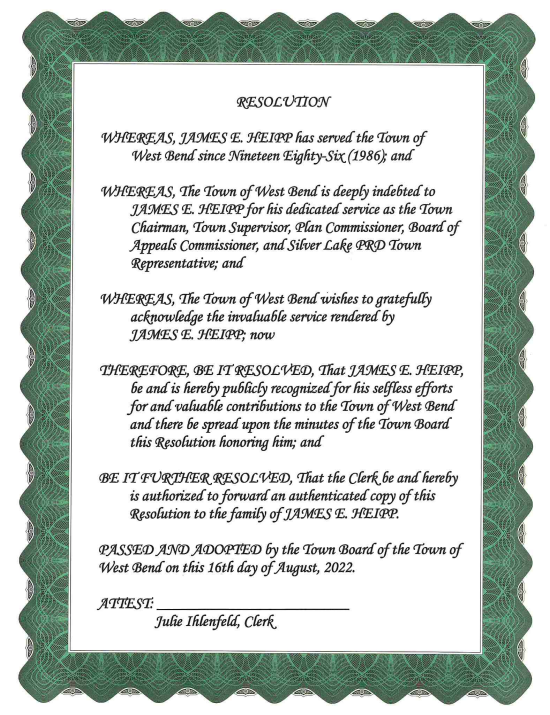 Heipp was Town Chairman since April 2017. He was a Town Supervisor from April 2011 – April 2017; and April 1987 – April 1997
Heipp passed away July 7, 2022.