November 17, 2020 – West Bend, WI – Jimmie Steve Ward, Jr., 38, of West Bend passed away unexpectedly on November 11, 2020 at his home.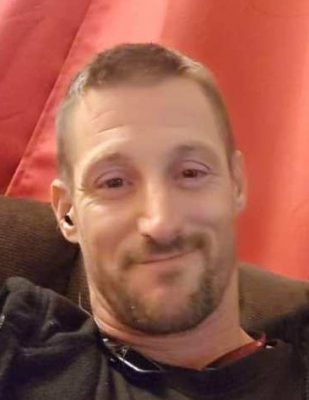 Jimmie was born on August 19, 1982 in San Antonio, Texas.  He was raised by Dan and Nancy Wentworth (nee Clark).
Jimmie finished High School, but never attended college.  When later he was given the opportunity to attend, he refused so that he could stay with his kids.
Jimmie always wanted to be a physical therapist, but his skill and heart were meant for roofing. During his younger years, he enjoyed Mixed Martial Arts, because of his MMA experiences, he loved to wrestle around and teach his kids in a safe and fun way.
Those Jimmie leaves behind to cherish his memory include his three children, Aubrie, Jimmie III, and Codie Ward; his parents Dan and Nancy Wentworth; his brothers, Stephen and Matthew Ward.  He is further survived by other relatives and friends.
Even though not related, he considered Ryan Herbert, Tony Williams, and Luke Foster as brothers.
Jimmie was preceded in death by his paternal and maternal grandparents.
Due to current restrictions, a private family memorial service will be held at a later date.
Myrhum-Patten Funeral & Cremation Service has been entrusted with Jimmie's arrangements.