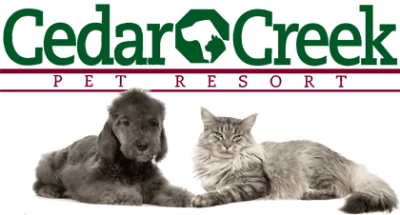 Washington Co., WI – There are several job openings at Cedar Creek Pet Resort, 3473 State Road 60, in Jackson.
Job:  Receptionist/Bather
Job Purpose:
Book reservations, Check clients into and out of the facility, give facility tours, assist groomers with bathing, brushing and drying pets.
Duties:
* Work with clients to design grooming and boarding visits that are right for pets and client budgets.
* Assess PlayCare intake forms and explain the daily group play program to customers.
* Assist in keeping client data bases updated.
* Maintain pet records by documenting services; updating information.
* Assist in keeping inventory stocked.
* Maintain and clean the cat condos daily.
* Assist groomers with bathing, brushing, dematting and nail trimming.
* Resolve customer dissatisfactions by listening to and resolving concerns; providing information.
* Update job knowledge by participating in educational opportunities; reading professional publications; maintaining personal networks; participating in professional organizations.
* Enhance organization reputation by accepting ownership for accomplishing new and different requests; explore opportunities to add value to job accomplishments.
Skills/Qualifications:
Knowledge of Animal Behavior, Customer Service, Customer Focus, Verbal Communication, Listening, Scheduling, Documentation Skills, Money handling skills, Attention to Detail, Attendance, Patience and  Good Client Relationships.
Job:  Kennel Assistant/PlayCare Monitor:
If you love working with multiple pets this is an excellent opportunity to learn professional pet care in a high-volume facility. We are looking for people who have experience working with multiple pets. Responsibilities include feeding, medicating, exercising and cleaning. Must have some familiarity with group dog behaviors, and enjoy keeping multiple dogs engaged and active in a PlayCare environment. Position is part-time, flexible hours available.
Skills/Qualifications:  Must be familiar with daily dog and cat care. Must be willing to learn how to care for pets that are not your own. Must be able to administer medications, and follow directions regarding feeding and exercise protocols.
Job:  Groomer
We are a high-service salon with emphasis on show-style, scissored trims.  Candidates must have at least one year of experience working in a grooming salon. Must have basic skills in bathing, brushing-out, hand-drying, nail trimming,  and scissoring.
Groomers must be willing to accept direction from Master-level groomers to learn show-style grooming, and be willing to adjust grooming to meet the needs of the business owner and clients.
We are willing to provide training, and will adjust pay according to the level of  grooming skills. Owner breeds Bedlington terriers and will require that any groomer on staff have the ability to groom a Bedlington in  modified show trim.
Click HERE to apply.