Jobs, jobs, jobs at Property Loss Management in West Bend
West Bend, WI – Interior/exterior painting, full-time, wages based on experience and expertise, good driving record a must, patch drywall skills a plus.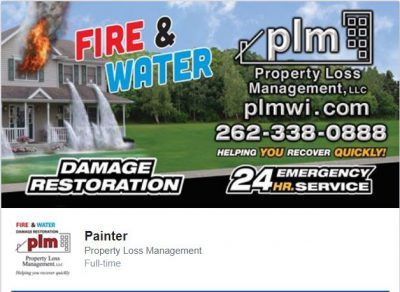 Family-owned, friendly company located in West Bend, 2040 N. Main Street. For an application call 262-338-0888 or email [email protected]
Click
HERE
to for more information.