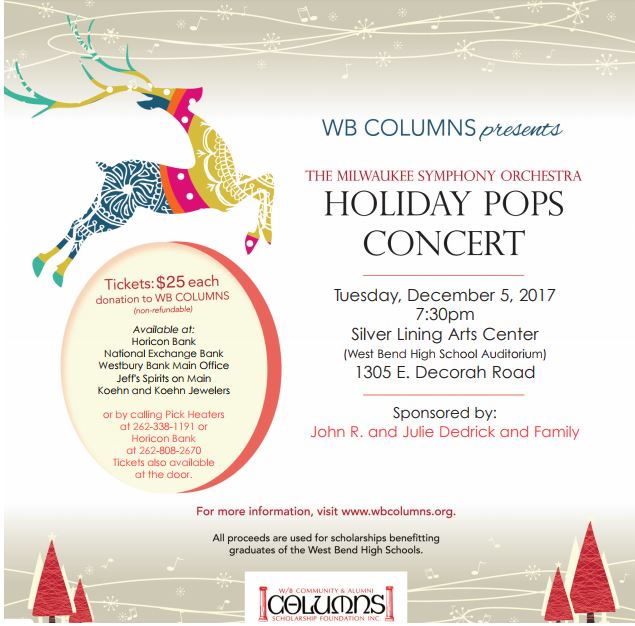 Dec. 5, 2017 – West Bend, WI – Enjoy a selection of classical music and holiday favorites performed by the Milwaukee Symphony Orchestra.
The Holiday Pops Concert benefits WB COLUMNS and is sponsored by John R. and Julie Dedrick and family.
Tickets are available at Horicon Bank, Hartford Exchange Bank, Westbury Bank Home Office, Jeff's Spirits on Main and Koehn and Koehn Jewelers in West Bend.