September 17, 2020 – West Bend, WI – Joseph Mark Bazan, 68, of West Bend, died unexpectedly on Monday, September 14, 2020.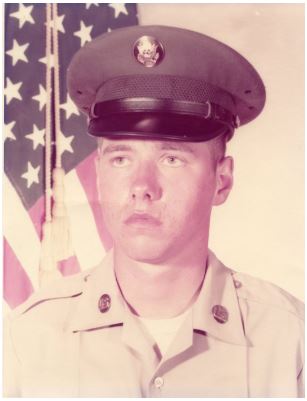 Joe was born July 9, 1952 in Milwaukee to the late Joseph and Violet (nee Kiraly) Bazan.  He attended James Madison High School in Milwaukee graduating in 1970.  On April 18, 1985, Joe was united in marriage to Joyce McCoy in Charleston, South Carolina.
In 1971, Joe enlisted in the United States Army.  He took a short break from his military career to work for Johnson Controls before eventually reenlisting in the Army.  Joe spent his career stationed in Korea, Germany, and various bases throughout the United States and attained the rank of Sargent First Class.  He served a tour of duty in Iraq during the Iraq War before retiring in 2003.
Joe's military career was one made up of both active duty and reserve duty.  While in the reserves, Joe worked for Serigraph, Kreilkamp Trucking, and Blue Leasing.  Following his retirement from the Army, Joe returned to Iraq and spent the next nine years working for KBR as a civilian contractor.
Upon his return to the United States, Joe worked for Millis Trucking for six years.  Joe loved trucking, and in his free time, he loved to ride his bike.
Joe is survived by his wife of 35 years, Joyce; his children, Joseph S. Bazan of Brookfield and Julianna Bazan of West Bend; two step-sons, Christopher (Candy) Marcum and Jeffrey (Carrie) Marcum both of West Virginia; a granddaughter, MaLeah Steffan of West Bend; three step-grandchildren, Shane Marcum, Alexis Marcum, and Alyson Marcum all of West Virginia, and four sisters, Christine (Jeff) Nehring, Judy May, Catherine (Jim) Fenhouse, and Janet Bazan.  Joe was further survived by many nieces, nephews, other relatives, and friends.
In addition to his parents, Joseph and Violet, Joe was preceded in death by his daughter, Joanna Bazan; and his brother-in-law, Peter May.
Due to the current Covid-19 outbreak, a private service for Joe will be held in Washington County Memorial Park.
Myrhum-Patten Funeral & Cremation Service has been entrusted with Joe's arrangements.