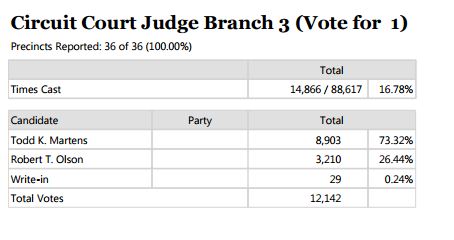 April 4, 2017 – Washington Co., WI – Washington County Circuit Court Judge Todd Martens was re-elected to the bench in Branch 3.
Unofficial results show Martens beating challenger Robert Olson 73% to 26%.
Clerks will canvass votes over the next two days to get official results.
For a full list of election results in Washington County click HERE.