Julie Gabelmann joins Cedar Community as Vice President of Resident Experience | By Carrie Sturn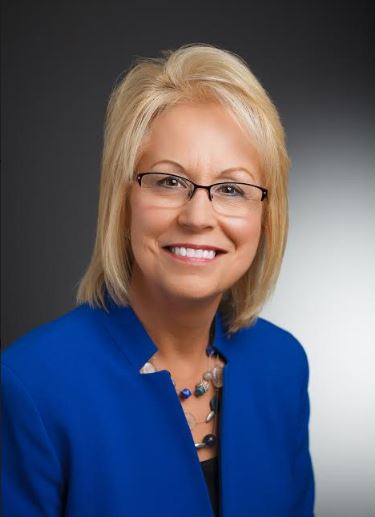 August 1, 2018 – West Bend, WI – Cedar Community is pleased to welcome Julie Gabelmann as its first Vice President of Resident Experience. This move marks the organization's continued dedication to excel as the premiere engaged living retirement community for adults aged 55 and better. She will focus on several key aspects of overall resident experience including leadership of the independent living locations in Washington and Sheboygan Counties.
"Julie brings more than 25 years of leadership experience in senior level corporate and non-profit settings, proven success in generating growth and customer experience solutions on both a regional and global scale. She is also very familiar with Cedar Community, as she recently served as a corporate board member, making her uniquely qualified for this position," said Lynn Olson, Chief Executive Officer at Cedar Community.
Gabelmann joins Cedar Community after completing her tenure with Economic Development Washington County (EDWC) as Business Services Director since 2015. Prior to this, she served as Chief Operating Officer at the American Society for Quality (ASQ), Division President at Fiserv, a Fortune 500 company, and Senior Manager at KPMG.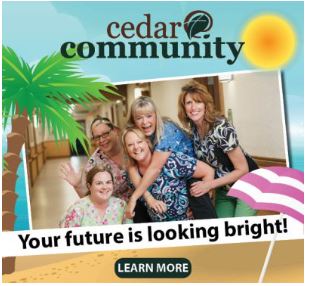 "I am deeply honored to join the executive team at Cedar Community and look forward to helping to grow and enhance the overall experience of our current and future residents, as we help seniors enjoy, explore and embrace their best life," said Gabelmann.
Even though Gabelmann has lived and worked for many years outside Wisconsin, she has strong roots in Washington County where she spent most of her childhood. She relocated back to the area in 2002 to be closer to family and lifelong friends. Since then, she has served as a board member for the United Way of Washington County, TEMPO Washington County and Cedar Community.
About Cedar Community Live more at Cedar Community, an engaged living community, whose natural settings, faith-based mission and high-quality services afford seniors the opportunity to live a more purposeful, fulfilled life among family and friends. From beautiful homes and apartments for active and independent adults, to assisted living, short-term care and rehabilitation, skilled nursing and memory loss services, Cedar Community is the only not-for-profit community in Washington County where people age 55 and better have the peace of mind, knowing the services they may need are right there, provided by a team of professionals they know and trust.