May 16, 2018 – West Bend, WI – Katie Kuhn, Birth Center RN (left), and Hannah Streese, Outpatient Care Center wound care technician (right), both of West Bend, have been named recipients of the 2018 Froedtert & the Medical College of Wisconsin St. Joseph's Hospital Excellence in Nursing Award and Excellence in Nursing Support Personnel Award, respectively.
Katie was selected for her passion for patient care, chairing the SJH and CHD Birth Center Unit-Based Practice Committees, serving as an Epic superuser and developing and running mock codes, as well as her involvement in researching best practices in patient care, creating smart notes to standardize RN charting, initiating of RN chart audits, bedside shift report education for staff, hearing screen coordination for babies, Birth Center intranet communication, and essential oil use in patient care.
"Along with all the 'behind the scene' roles that she has, she also preforms her mainline roles of charge nurse and labor nurse amazingly," said Katie's nominator, Jen Harper, Birth Center RN. "She is a regular charge nurse on the department and handles everything with ease and confidence. We always know if she is in charge things will run smoothly. She maintains her cool during critical situations and juggles them seamlessly. Patients always compliment her on the care she provides. She is always a calm, knowledgeable presence for them, making sure they are comfortable and educated. She goes above and beyond to ensure that their labor and delivery experience is the best one possible. Evidence of this is provided by the multiple Daisy Awards she has been nominated for by her patients and the numerous compliments she receives from patients during leadership rounding. Statements such as 'we really like her,' 'she was so calm and knowledgeable and made us feel safe," are regularly expressed by her patients."
Hannah was selected for her ability to connect with patients, bedside manner, teamwork, desire to learn, and her ability and willingness to serve as a health unit secretary and scheduling assistant at SJH and CMH.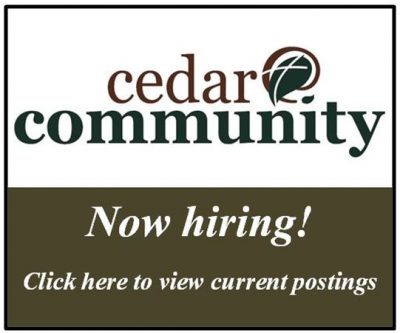 "Many patients rave about Hannah's skills and personality on a consistent basis, and this does not go unnoticed," said Hannah's nominator, Jessica Held, NP, CHD wound healing coordinator. "She connects with patients on a deeper level, which improves patient-caregiver trust and, in turn, improves patient healing. Her bedside manner brings smiles to patients' faces, often brightening their day. Without a team member like Hannah, the workday would not be as efficient. A competent, resourceful and knowledgeable technician ensures the day flows smoothly and excellent patient care is provided. She is anticipatory of the patient's needs, as well as the provider's, always thinking one step ahead. She asks appropriate questions and eases the minds of family members and patients when concerns arise. When envisioning Excellence in Nursing Support Personnel Award, Hannah encompasses all standards and elements of the philosophy of nursing."
The Excellence in Nursing Award recognizes the outstanding skills and contributions of individual members of the hospitals' nursing staff. Candidates for the award have demonstrated excellence in their area of practice and in the delivery of quality care to patients and their families. They role-model teamwork and demonstrate leadership skills that positively influence patient care.
The Excellence in Nursing Support Personnel Award is designed to recognize the outstanding skills and contributions of individual members of the hospital's nursing support personnel. The award provides an opportunity to celebrate the special care and important work of support personnel.