Keller Inc. donates to area police departments | By Katie Mangin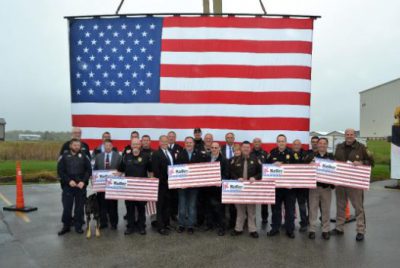 Oct. 10, 2018 – Germantown, WI – Keller Inc. carried out its 4th annual Police Dedication and presented about a dozen checks for $2,500 each to area police departments including Germantown PD.
Other departments receiving checks included City of Appleton Police Department, Brown County Sheriff's Department, Calumet County Sheriff's Department, Green Bay Police Department, Kaukauna Police Department, Menasha Police Department, Outagamie County Sheriff's Department, Plover Police Department, Shawano County Sheriff's Department, Village of Fox Crossing Police Department, and Sun Prairie Police Department.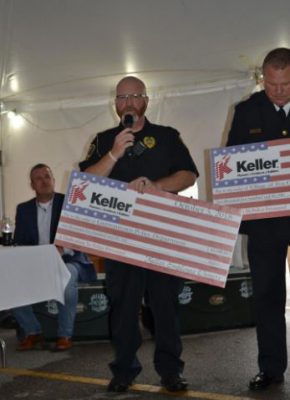 There were more than 350 people in attendance during the event at Keller, Inc. headquarters in Kaukauna, WI.
The event started in 2014 when the president of Keller, Inc. wanted to find a way to give back to the police force for keeping the communities safe.
The special guest speaker this year was Wisconsin Attorney General Brad Schimel.