Jackson, WI – Kettle Moraine Lutheran High School,
3399 Division Road, Jackson, WI,

is now 50 years old: that's five decades of history and countless blessings from our God.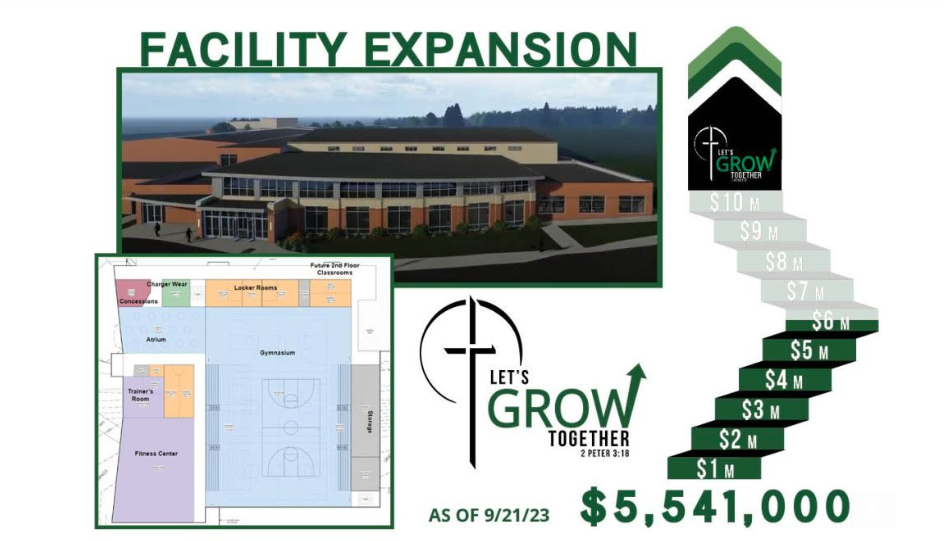 Our Founding Families had a dream and commitment to start a Lutheran high school that was centered on Christ and teaching all subjects in the light of God's Word. Their resolve was bold, especially when we consider the social and economic challenges of the early 1970s. Their boldness, however, was not reliant on their own efforts, but rather on the blessings of God. Now God's blessing is also providing us with a challenge.
More and more families are seeing the benefits of KML, and they want it for their children. This has made it necessary to add to our facility. This need is not about the building; it's about the desire to share the Gospel with more students in expanded facilities to welcome and serve them.
As we celebrate 50 years of God's grace, we ask you to offer prayers of thanks for the countless blessings throughout our history. We also seek to complete our Let's Grow Together campaign and build the needed addition.
We invite you to prayerfully consider a special Let's Grow Together gift and partner with us in reaching the goal of serving more students with an expanded facility.
Your support has a significant impact. Thank you for your continued prayers and support … Let's Grow Together in Christ.