Kettle Moraine Lutheran High School preps for Homecoming | By Amelia Neuwirth
September 24, 2019 – Jackson, WI – Homecoming week is fast approaching at Kettle Moraine Lutheran High School, in Jackson and preparations are well underway.
This year's theme is Come Home for the Holidays and the Chargers are full of holiday spirit and cheer.
While the football game is October 4, nominations for Homecoming court have already begun.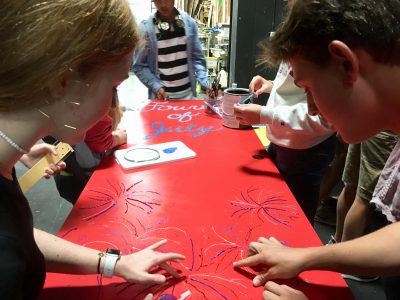 Above Juniors Elli Collyard, Anji Lu, and Connor Tanck paint their Fourth of July themed door.
Each class will have two representatives, except for the seniors, who will have six. From the six, a king and queen will be chosen.
This is an especially exciting moment for the seniors, because at KML there is no Prom court, so this is their last chance to become school royalty.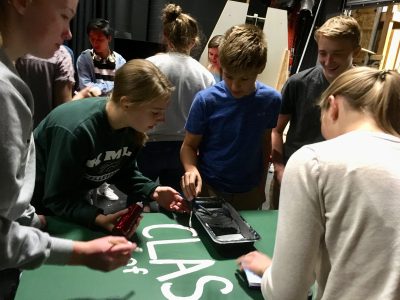 Above Sophomores Caitlyn Johnson, Stella Zarling, Ryan Furstenberg, Isaiah Zuleger, and Emmi Lechmaier add the finishing touches to their Christmas-themed door.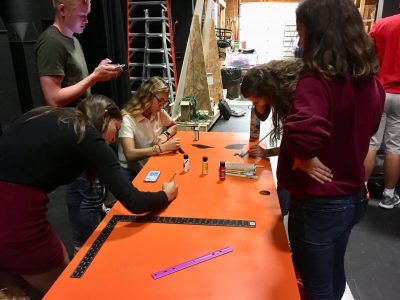 Seniors Maddie Lechmaier, Matt Koskinen, Peyton Weber, Olivia Bernarde, and Meghan Von Behren design their Halloween themed door.
Come see the Homecoming court unveiled and cheer on the Chargers in its game against Plymouth on Friday, October 4 at 7 p.m.