Feb. 13, 2019 – Jackson, WI – Students from Kettle Moraine Lutheran (KML), Lomira, Random Lake, Saint Lawrence Seminary (SLS), and Winnebago Lutheran Academy (WLA) gather for the monthly math meet, this time at Lomira High School.
For individual scorers, KML led the way with a total of six, top-three finishes across the four grade levels. SLS was close behind with four, including a tie for second with KML for the freshmen. WLA had two, and Random Lake finished up the list with one.
(Pictured Left to Right: Jake Stiemke, Mitchell Boline, Bowen Ma, William Lyu, Joyce Chen, and Stephen Klemp)
Team competition was close. WLA 1 finished third with 210 points.
KML Alpha finished second with 281 points, a mere five points behind first-place SLS 1 with 286 points.
For those who are wondering, the treat after this math meet included your choice of three cookies, either chocolate chip or M&M, as well as water or juice.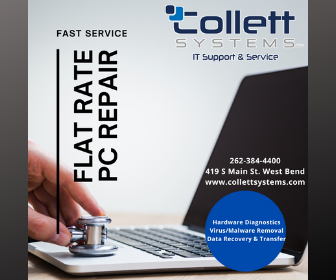 Next month's math meet will be at Winnebago Lutheran Academy on March 11.
Team Scores
SLS 1                            286
KML Alpha                   281
WLA 1                           210
SLS 3                            200
SLS 2                            180
Lomira 1                       149
KML Alligators             136
SLS 4                             99
Lomira 2                        98
KML Green Dragons    93
WLA 2                            90
SLS 5                             89
Random Lake               79
SLS 6                             62
Lomira 3                        39
(photo credit Tim Kuehl)