Kettle Moraine Lutheran HS Girls Golf Takes Fourth Place | By Megan Himm
September 1, 2019 – Racine, WI – The Kettle Moraine Lutheran (KML) girls golf team traveled to Johnson Park Golf Course in Racine for a varsity invite. The weather was perfect for a great day of golf.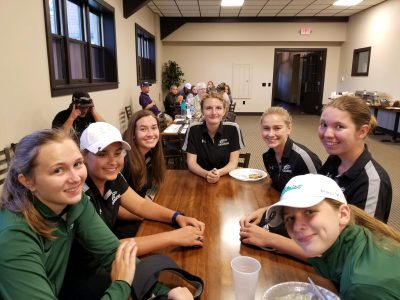 Saint Catherine's hosted the match and was joined by Franklin, Racine Case, Denmark, KML, and Saint Thomas More.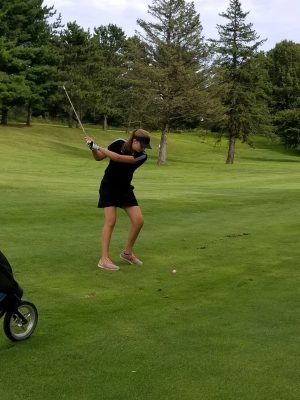 KML's Abby Shambeau shot a 116, Megan Himm shot a 94, Maddie Lechmaier and Emmi Lechmaier both shot a 126, and Kayla Samann shot a 132. Addy Wendt and Kaitlyn Martin were also able to play, although their scores were not counted.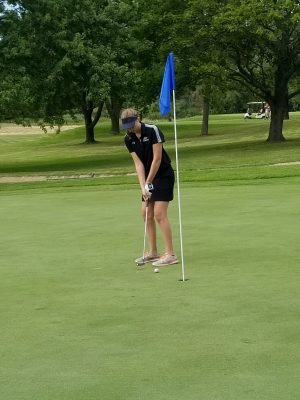 KML finished fourth out of the five scoring teams with a score of 462. Himm tied for first individually, but lost the tiebreaker to Case's Maddie Leonard. While Himm beat Leonard on the front with a 43 to Leonard's 47, the tiebreaker was the back, where Leonard shot another 47 to beat Himm's 51.
KML's next varsity match will be a scramble taking place on September 13, at Erin Hills. The girls are looking forward to the fun match at the breathtaking course.