Kettle Moraine Lutheran HS Participates in High School Math Meet | By Megan Himm
Jan. 16, 2019 – Jackson, WI – Math, one of the most despised classes in the history of school. While some spend their days spiting the subject, students from five high schools, (Kohler, Kettle Moraine Lutheran (KML), Mayville, Lomira, and Saint Lawrence Seminary) gather at the monthly math meet.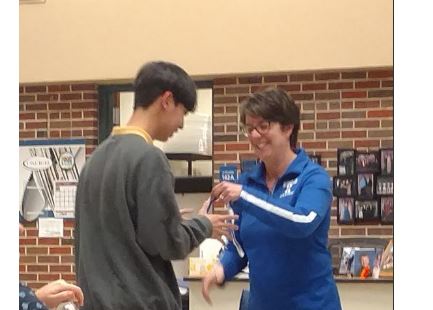 Each school sends teams of up to eight people, with a limit of four seniors. KML adds a unique twist to its teams. Instead of numeric teams, each KML team has a mascot with a plushie to go with it. The most esteemed KML team is the Alpha Team, followed by the Green Dragon Team.
This month's meet takes place at Kohler High School. Do not be deceived, not everyone enjoys these meets. "I did this for the extra credit, I got lucky, I got a bag of chips, a cookie, and a soda," junior Nicholas Krawczyk said.
For those who do not enjoy doing extra math outside of a normal school day and are unfamiliar with the happenings of a math meet, all meets have about the same format; five tests are taken.
The first test, the most despised of the four is a no-calculator test. Students are permitted to use their calculators on the remainder of the tests. The second through fourth tests are done individually with a calculator, and the fifth test is a team test. Tests one through four last 15 minutes, and the team test lasts 20 minutes. After all of the tests have been completed and collected, students gather in the cafeteria for cookies and a beverage. Once all of the tests are in, prizes are awarded.
The top three individuals from each grade level are awarded a metal, and the top three teams are awarded plaques. The team test that was used is pictured below, see if you still have what it takes to compete in a high school math meet.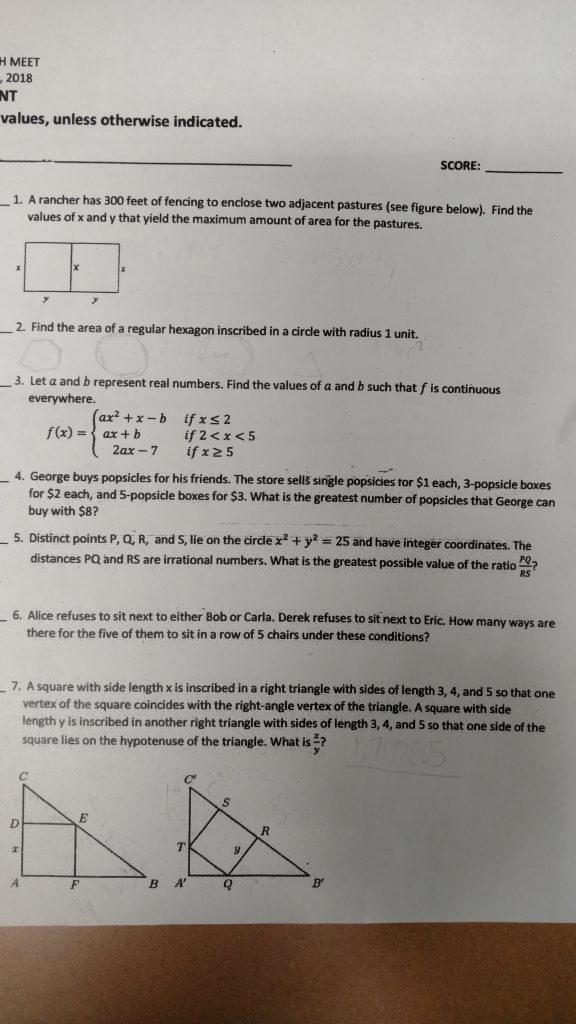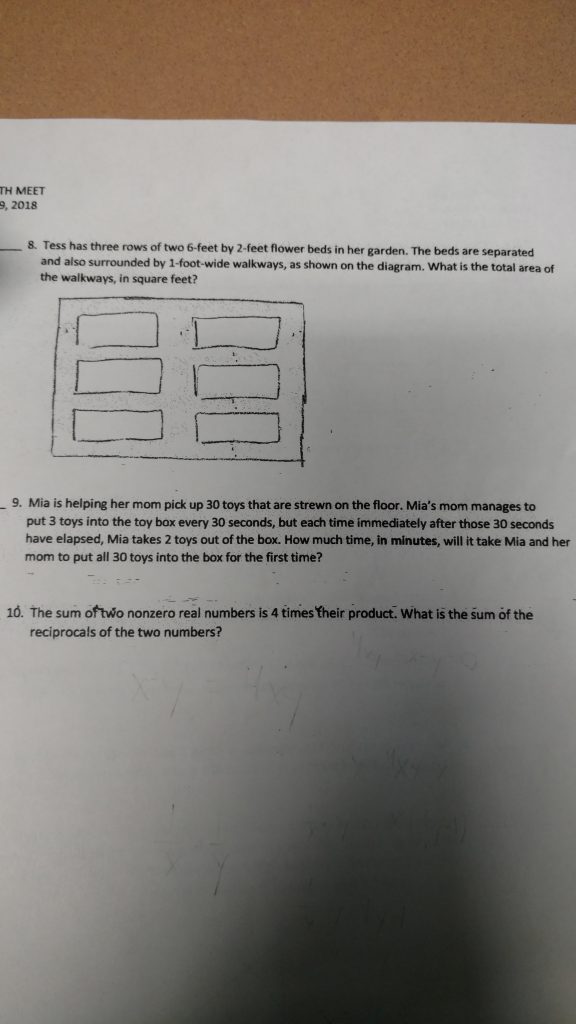 KML dominated with a total of six, top-three finishes for the individual grade levels. St. Lawrence Seminary was close behind with four, and Kohler finished up the list with two. KML and SLS were close in the team competition, each with two teams in the top six. However, KML pushed ahead and took first place. The next meet takes place at Lomira High School, on Feb. 11. Will KML be able to hold their top place finish once again?
Top 6 Math Teams
KML Alpha
SLS 1
Kohler 1
SLS 2
Mayville 1
KML Green Dragon