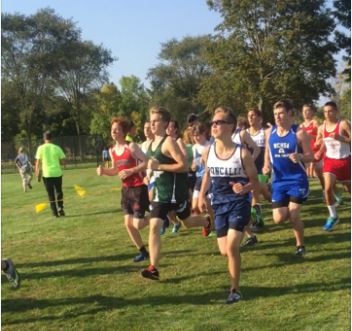 Sept. 13, 2017 – Jackson, WI – Kettle Moraine Lutheran's cross country team traveled to Sheboygan Lutheran on Tuesday, Sept. 12 as 28 teams participated in the Sheboygan Invite.
Boys' varsity raced first, followed by girls' varsity, and then JV boys and girls ran together.
A long, steep hill provided a challenge for the runners, but they conquered it with determination and effort.
Kettle Moraine Lutheran took tenth place overall and is looking forward to the Angel Invite on Saturday in Kenosha.