Kettle Moraine Lutheran tops unbeaten Waupun with 7-point victory | By Jacob Moeller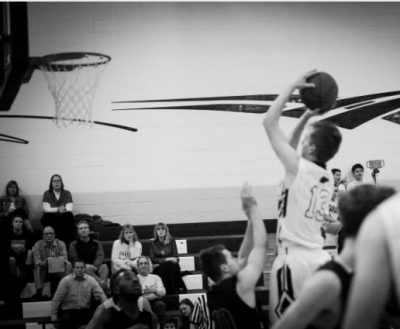 Jan. 5, 2018 – Jackson, WI – Kettle Moraine Lutheran grabbed a massive East Central Conference victory against Waupun on Friday night, topping the undefeated Warriors 58-51.
Prior to this contest, Waupun had been ranked No. 4 in division three.
After falling behind early, the Chargers rallied back, grabbing a 32-30 lead at the half on Grant Biesterfeld's jumper in the closing seconds.
The senior point guard finished with 13 points, 3 rebounds, and 4 assists on the night.
KML clung to a three-point lead late in the game, holding off the Warrior offense with stellar team defense.
Solomon Zarling was up to the challenge of guarding Waupun's star forward Marcus Domask, holding Domask to 18 points and adding 13 of his own on the other end.
Zachary Zuleger finished with 16 points and 8 boards, both team highs.
After this win, the Chargers are the only ECC team unbeaten in league play, posting a 4-0 record.
Next up on the schedule is a Saturday afternoon clash with St. Francis at Wisconsin Lutheran College.
Photo is of Solomon Zarling, courtesy of Diane Behm