September 23, 2019 – Neenah, WI – Kettle Moraine Lutheran (KML) headed up to Neenah to play in the Appleton West Terror Invite. The invite took place at Winagamie Golf Course, with the girls playing the Pines and the Woodlands. The forest-lined fairways of the Woodlands proved to be difficult for some.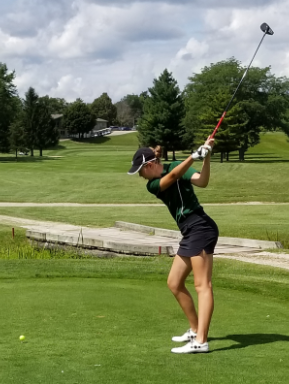 The weather was overcast and the wind would pick up from time to time. Luckily for everyone involved, the rain held off until the majority of the girls were done golfing.
KML finished with its second-best team score of the season, shooting a 455. Megan Himm shot a 103. Emmi Lechmaier shot a personal low of 112. Abby Schambeau shot a 115. Kayla Samann shot a personal low of 125, and Maddie Lechmaier shot a 142.
KML's next varsity match will take place September 27, at Hartford Golf Course.