February 5, 2020 – Jackson, WI – With a three-point shot Kettle Moraine Lutheran High School senior Jacob Stoltz was able to secure the 1,000th point of his high school career. Going into the game, Stoltz only needed to score five points. After the shot, the achievement was announced to the crowd, who erupted with cheers as the team congratulated Stoltz. The Chargers would go onto win the game against Winneconne, 93 – 57.

Stoltz started playing basketball when he was just a toddler. He remembers playing at the YMCA, "It really was my dad just putting a basketball in my hands and going through stuff with me at a really young age." Stoltz would continue improving his skills while playing on his grade school team at St. Lucas, for the KML Junior Chargers, and Kewaskum Youth Basketball.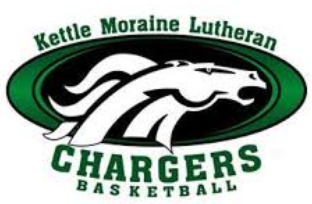 Cole Biesterfeld, a senior, has played with Stoltz since fifth grade, "One thing that has always remained the same throughout those years has been his love of the game. He is one of the smartest basketball players I have met, and has an abundant amount of knowledge and passion for the game. He will do everything in his power to help benefit the team and help us will our way to victory no matter what it takes."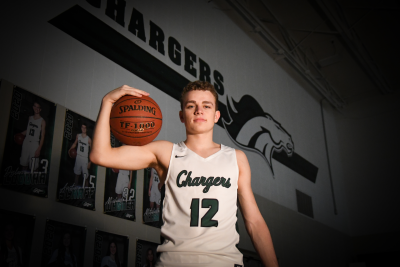 Once in high school, Stoltz landed a spot on the JV team as a freshman. The next year, he was on varsity. It was that first year on varsity when KML had its state-run. Describing the experience, Stoltz said, "Being new to the team it was right away a hard adjustment to go to the varsity level and play with a bunch of new guys. About halfway through the season, I finally got good with the guys, and then we put on a nice run where we all gelled together and we were able to make it to state."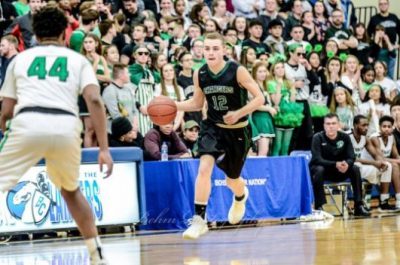 This year, Stoltz has been a true leader both as a teammate and as a scorer. Austin Wagner, a sophomore on the team, describes Stoltz as "a great leader and someone that the whole team can count on. The energy he brings every game is huge for us; it pushes the whole team to bring energy. He wants to win and he pushes the rest of the team to be as successful as we can be."
With a scoring average of 23, he has led the team in scoring for most games. Earlier this year, during a game against Sheboygan Falls, Stoltz tied the school record, scoring 35 points. "Being able to lead more than scoring is big for me. Being able to be a leader, being able to pass, and helping my teammates get better is just as big as me scoring. I try to motivate my teammates to keep scoring. I wouldn't score as much as I do without them. They set screens for me, they drive and pass to me and let me shoot. They are right with me through it all, so definitely give credit to them."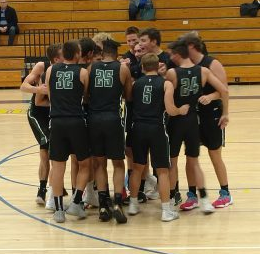 Looking ahead, Stoltz said we can't get complacent. "We have to keep working hard, we have to keep getting better. At practices we need to work harder and get better each game. Once we do have some hard games we need to be ready to attack them and play our best."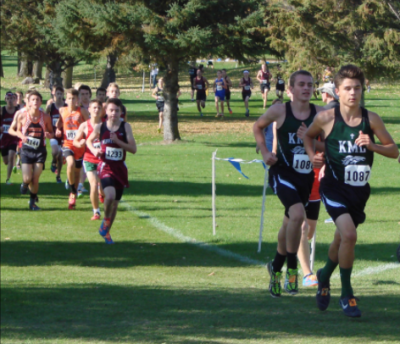 While basketball may be his passion, it's not the only sport he has played at KML. Stoltz ran cross country his freshman and sophomore year and played football his junior and senior year. A broken arm halted his junior year, but he was still able to have a successful senior season. In the spring, Stoltz is a member of KML's baseball team. Freshman year he was able to earn a spot on the JV team. His sophomore year on JV was cut short when he tore a ligament in his knee, but he was able to come back his junior year on varsity. Stoltz is planning to play baseball again this spring.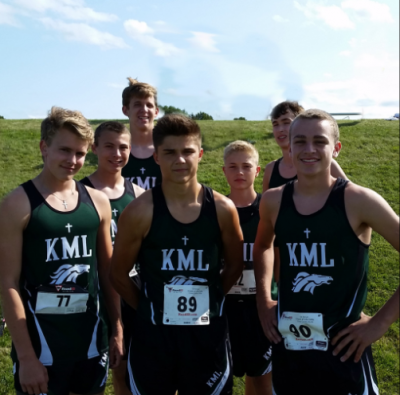 Stoltz is the embodiment of a student-athlete. Not only does he excel on the court, but he also does well in the classroom. As a member of the National Honor Society, he has demonstrated scholarship, leadership, service, and character. Stoltz is also an honor roll student, maintaining a GPA of 3.3 or higher. Second-quarter he achieved high honor roll with a GPA of 3.6 or higher. Some of the classes he's taking this year include World Literature, Transition to College Math, Lifetime Sports, Computer Application, Word of God, and United States Government.
Stoltz uses his leadership skills outside of sports as a member of Cross Trainers. As such, he is paired with a freshman and serves as a mentor to that freshman.