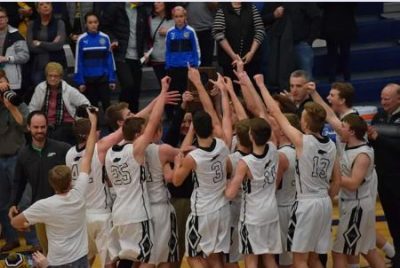 March 11, 2018 – Jackson, WI – For the first time in school history, Kettle Moraine Lutheran is headed to state. The Chargers topped East Central Conference rivals Waupun 53-48 on Saturday night, winning the sectional championship in dramatic fashion.
The Warriors shot the lights out in the first half, going 7-12 from beyond the arc, and racing ahead by as many as 16 points.
A banked-in three at the buzzer put Waupun up 34-21 at the half.
After the break, KML stormed back, opening the second half on an 18-4 run to take a 39-38 lead.
Clutch baskets from Brandon Heckendorf, Zach Zuleger, and Solomon Zarling helped KML seal a historic victory.
Zarling led the Chargers with 14 points as well as five rebounds, Heckendorf posted 10 points. Zuleger put up 13 points and collected 14 rebounds, extending his KML single-season record for rebounds to 225, topping the previous mark of 209 set by Jared Henning in 2014-15.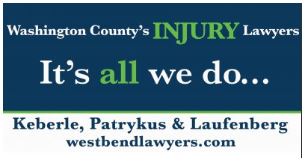 Zuleger wasn't the only one making history. The win brings the Chargers' total to 22 for the season, breaking a tie with the 2014-15 squad as the winningest in school history.
KML will continue its quest for a state title on Thursday when the Chargers take on an opponent to be determined at the Kohl Center in Madison.
Photo courtesy of Heidi Walz