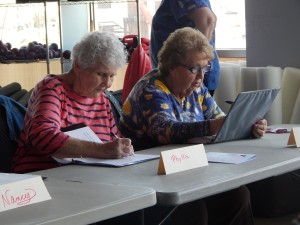 The Kettle Moraine YMCA in West Bend and Ozaukee County are taking a pro-active approach to prediabetes.
CDC's Division of Diabetes Translation (DDT), in partnership with the Ad Council, the American Diabetes Association (ADA), and the American Medical Association (AMA), developed the witty, engaging campaign to help people understand their prediabetes status, so they can take steps to prevent type 2 diabetes.
The problem is clear: 86 million U.S. adults have prediabetes, and 90% of them don't know they have it. Without weight loss and moderate physical activity, 15% to 30% of people with prediabetes could develop type 2 diabetes within 5 years. But the awareness rate for prediabetes is very low—only 10%. The time to step up prevention efforts is now.
Research has revealed adults aged 40-64 years (the campaign's target audience) are concerned about their risk for type 2 diabetes and want to be healthier.
However, their busy lives prevent them from taking the steps needed to improve their health. Research also shows that a diagnosis of prediabetes can spur them to action.
This understanding led to the campaign's key message: Prediabetes is real, and you could have it. Know where you stand.
From there, a relatable, humorous creative concept was developed: No one is excused from prediabetes. This approach personalizes the message and ensures its relevance for all segments of the target audience.