Kewaskum downs rival Campbellsport 72-63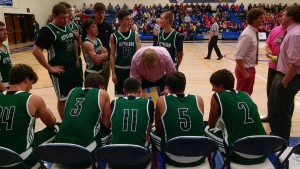 The Kewaskum boys basketball team played at Campbellsport on Tuesday, Jan. 19 for the cancer awareness game. Kewaskum jumped out to an early lead with Brady Hanson hitting two 3- point baskets to get the Indians started.

 
The momentum continued

 

and the Indians went into half time leading by 18 points.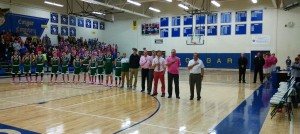 Campbellsport went on a run to start the second half but the Indians responded and extended their lead to 26 late in the second half. With one minute remaining the Cougars hit three 3-pointers to bring them within 9 points but Kewaskum held on to win 72-63.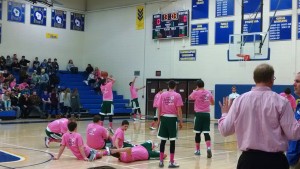 The Indians were led by Brady Hanson with 25 points, Charlie Witek with 24 points, and Sam Schlosser with 13 points.
The Kewaskum Indians will host their Cancer Awareness game on Friday, Feb. 19 at 7:15 p.m.