March 12, 2023 – Green Bay, WI – There's something to be said for a certain comfortable atmosphere in a postgame press conference when you win. On Saturday afternoon at the Resch Center the Kewaskum Indians stayed focused and disciplined and came out on the winning end of a hard-fought game against a tenacious Milwaukee Academy of Science. The final score, 55-51, and Kewaskum took home the WIAA D3 Championship gold ball.
Coach Mark Maley – "I thought we had given it away in the second half a little bit, they made a nice comeback, but we steadied ourselves and we've done that all season."
Julia Steger finishing with 23 points. "Yesterday I was more frustrated personally with myself … I really wanted to push myself to be better today and just the fact it was the state champion. There's something inside me knowing that it's my last game and I
just found something in me and it just kept me going."
Madi Dogs – Challenging start to the season with a new coach. "The transition was just really hard but once we slowly understood more and tried getting away from the old stuff, we finally started accepting new things and everything just started clicking really well."
Madi Dogs – Post game celebration. "The whole weekend after our first game was over one of our teammates threw herself on the floor and expected us to jump on her. To be able to celebrate with my team and my best friends like that it's just so special and it was way better than I ever could have imagined."
Julia Steger – Post game celebration. "The first person I saw on the floor was Maddie and it was just so fun, everyone had big smiles and was giggling. It was just how you could picture it in a movie it was great.
Madi Dogs – Approaching last game. "One thing I told everyone before the game was, we know it's our last game we just have to go out there and have fun and I feel like this is exactly what we did and that's what means the most; it was so much fun."
Julia Steger – Fan support. "We were getting interviewed before and then we were walking back and we kind of just stopped for a moment and really soaked in today and appreciated how big our community has been in this journey, and we really want to thank them we have the best fans it means the world to us."
Click HERE to SUBSCRIBE to FREE local news at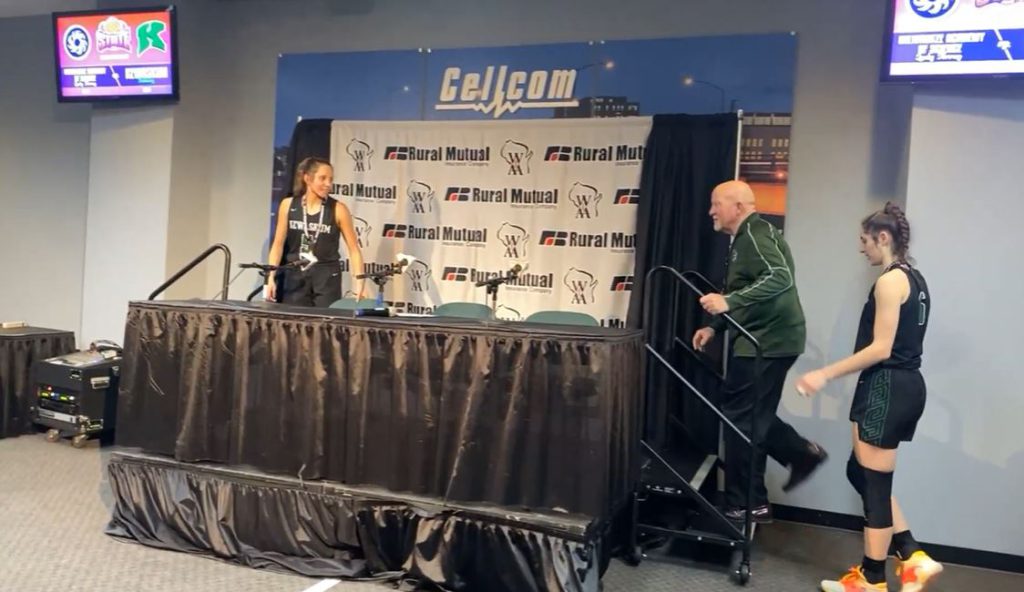 Click HERE for final stats from the D3 championship game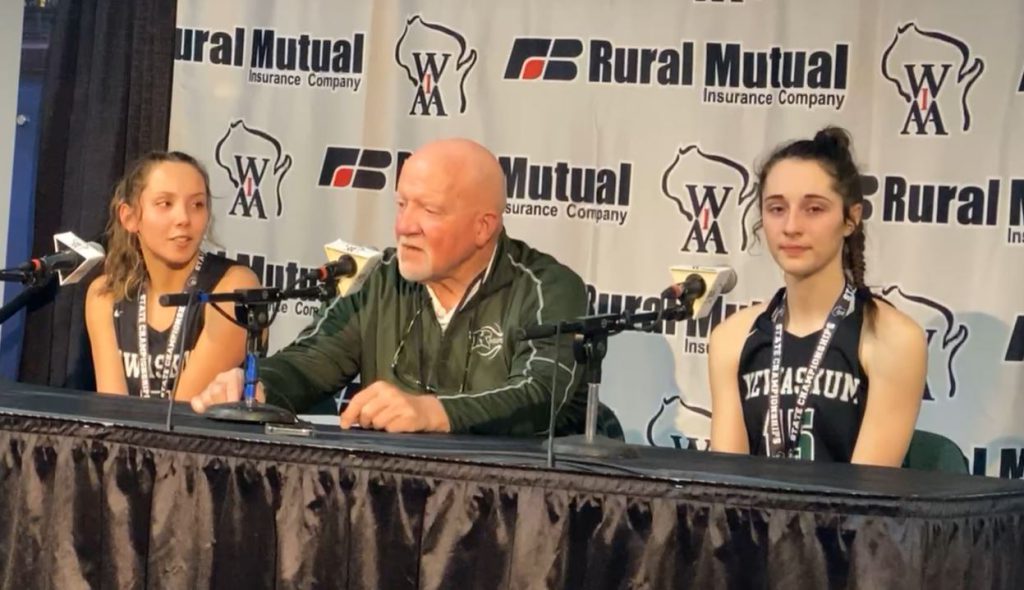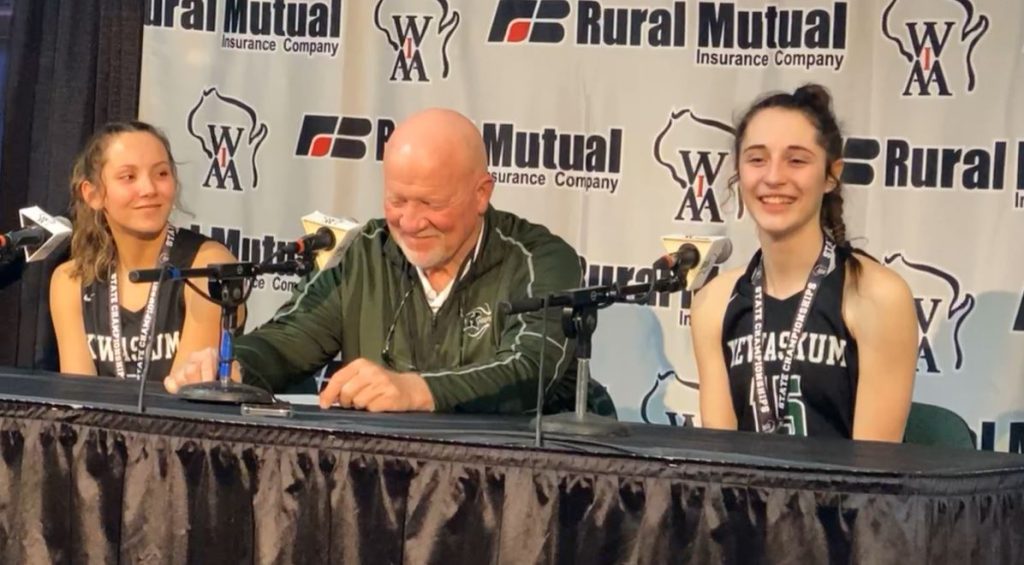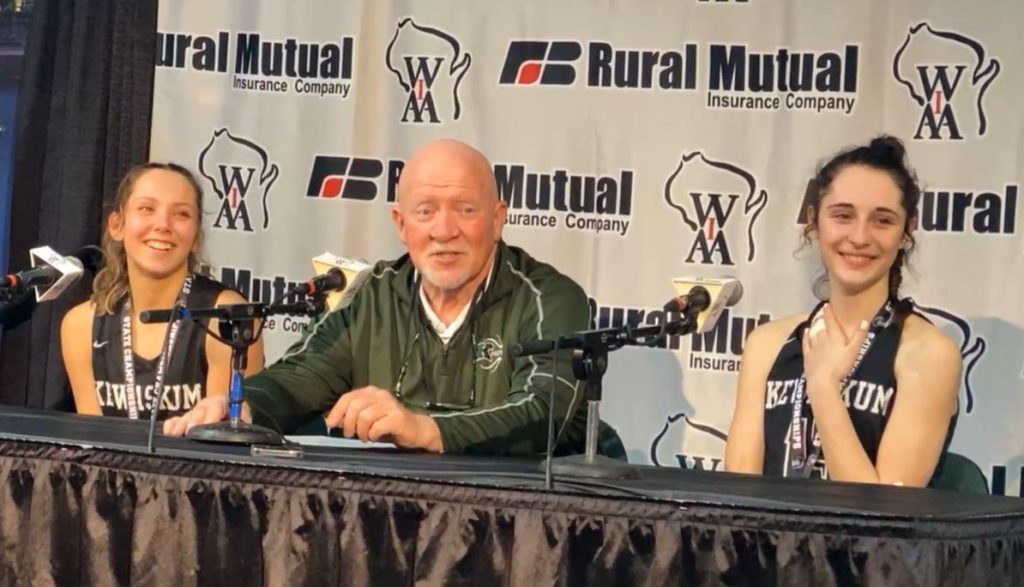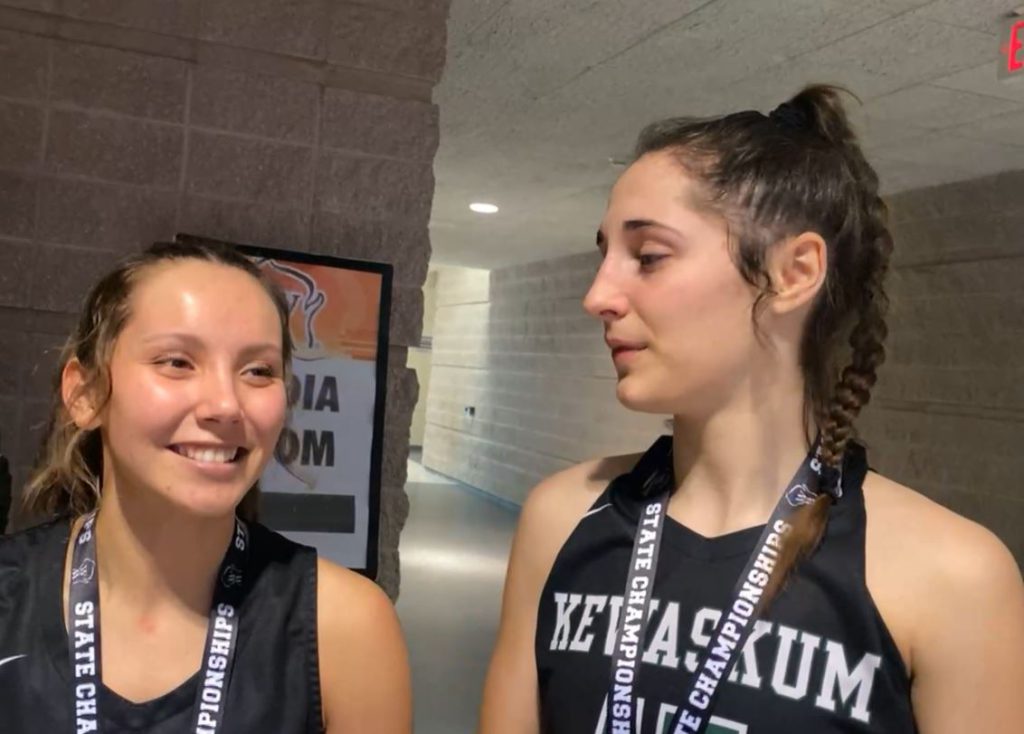 The mighty Julia Steger led all scores with 23 points and 10 rebounds.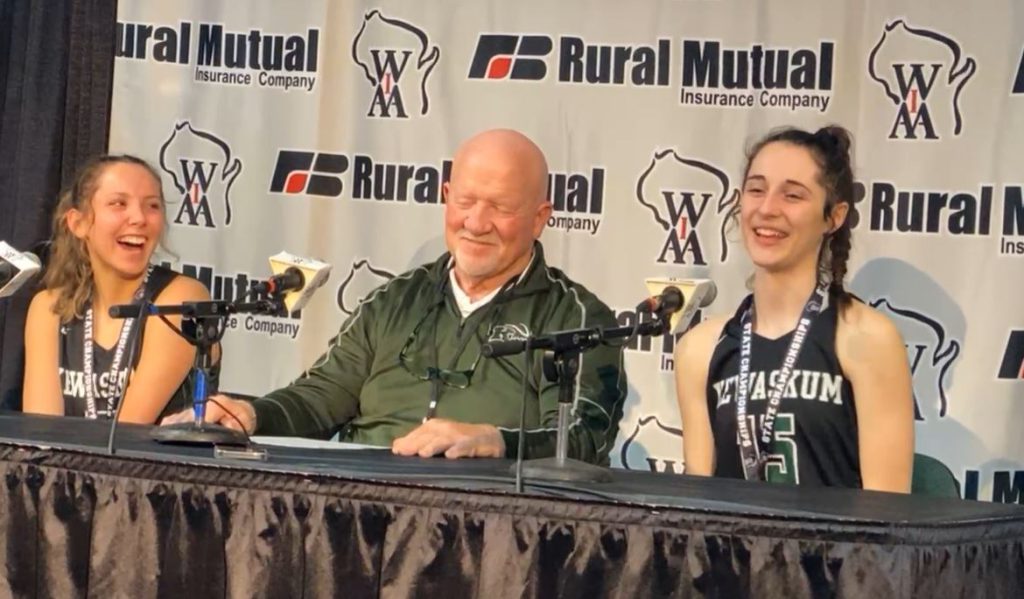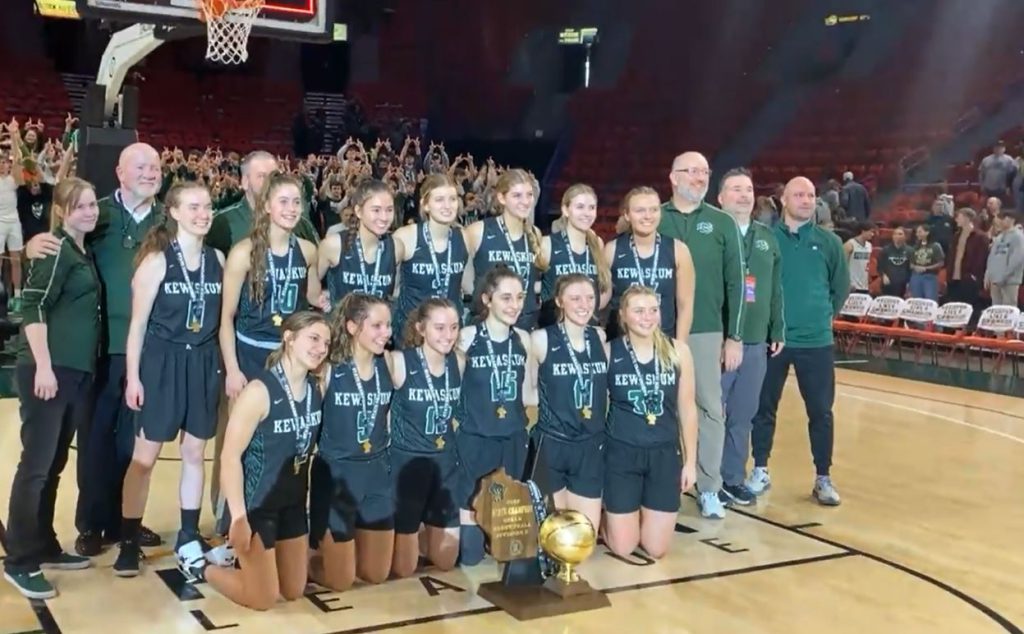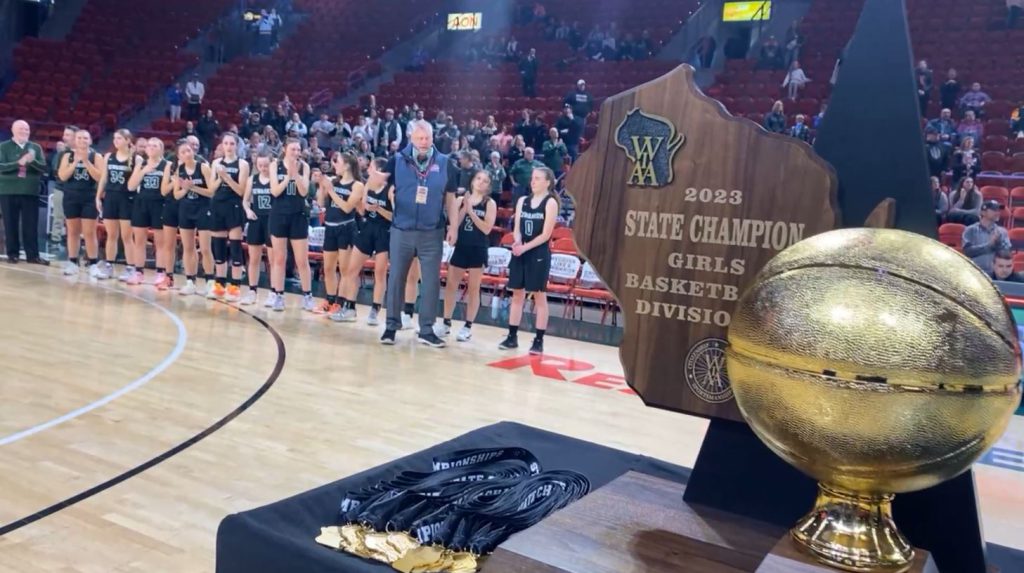 An emotional moment between assistant coach Kory Dogs and his daughter Madi.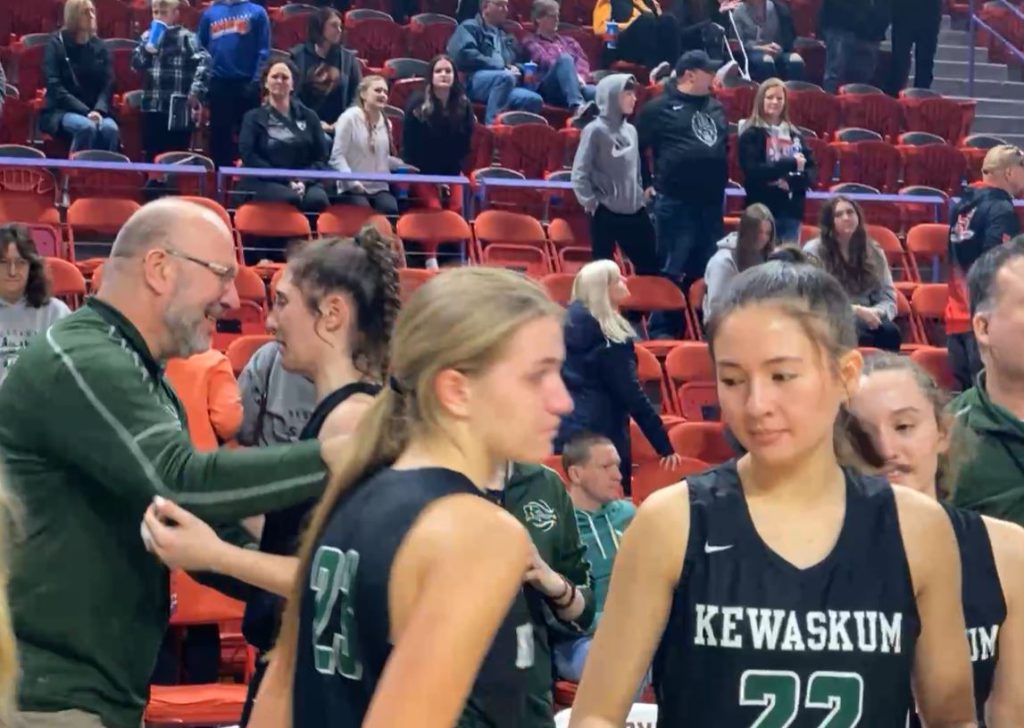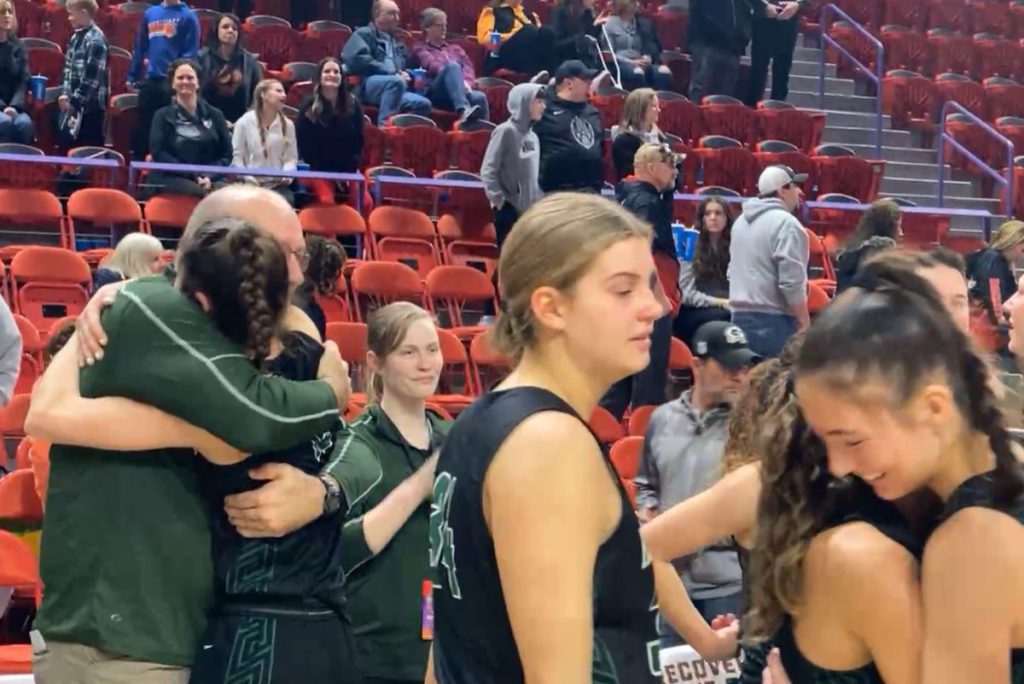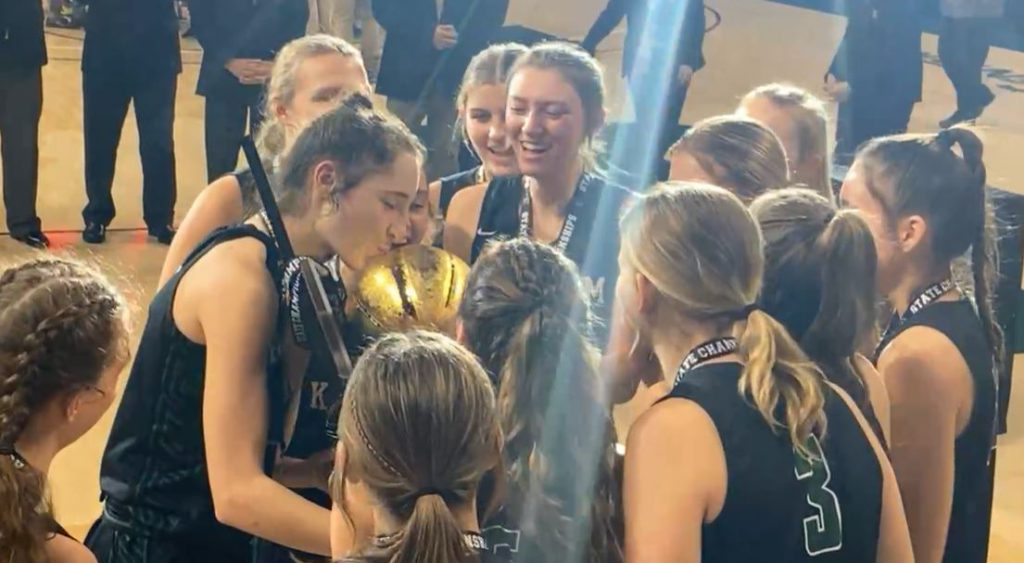 In the postgame press conference Madi Dogs, who finished with 13 points and 9 rebounds, said the team jokingly practiced the post-game victory pile on. "It was more fun than I imagined," said Dogs.
There is a celebratory parade into town tonight with the Kewaskum Fire Department leading the way.  Timeline is uncertain as the team is stopping for a quick supper.  Shoutout to any parent to help with photos appreciated.
Watch for more photos and videos at washingtoncountyinsider.com