March 12, 2023 – Washington Co., WI – The buzz about speedskater Jordan Stolz from the Town of Wayne has quickly spread across Washington County, WI and the world. This weekend you will notice the local business community is rallying around the 18-year-old and displaying congratulatory notes on LED signs. Some from businesses in Jackson, Hartford, Fredonia and even his alma mater Addison Elementary School gathered for a video message.
Stolz has been racing in Europe, challenging track records and taking home one gold-medal finish after another. Stolz won three individual gold medals racing in Heerenveen, Netherlands.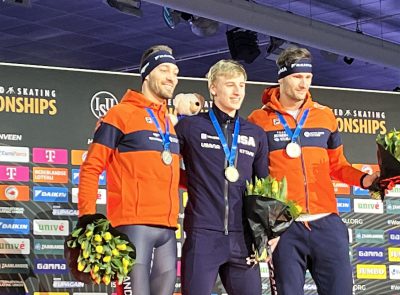 Last month, Stolz, picked up another three top finishes winning gold in the 1500 meter and silvers in the 500 meter and 1000 meter at the world junior championships.
With the top-notch performances Stolz, who is fondly referred to as the 18-wheeler in Europe, picked up junior and senior world titles in the same year.
Speaking from the arena at the ISU World Speedskating Championships in Heerenveen, Netherlands, Stolz said 10 days of rest after skating in Poland really helped him peak at the right time.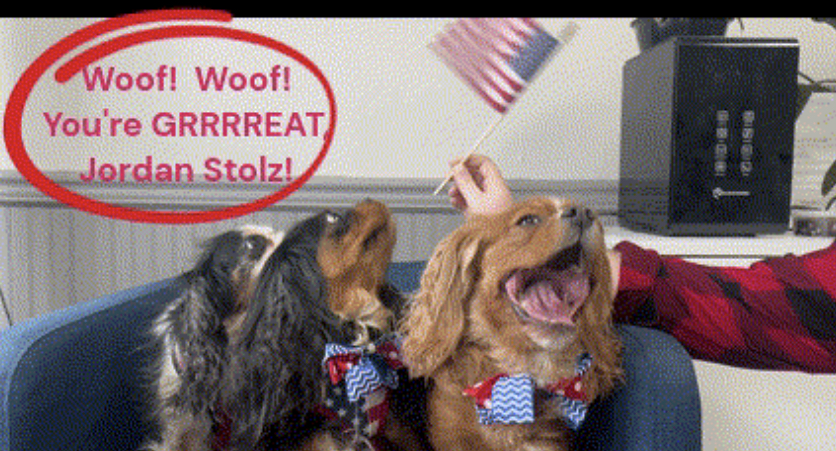 "I feel really strong right now and the rest helps so much to set me up perfectly," he said. "I wrote history because this has never been done before."
Stolz is recognized nationally. He said the Dutch, especially, cheer for him even when he's doing warmup laps. "It makes you feel like a celebrity," he said. "Ten thousand people in here cheering for you."
While in Europe, Stolz picked up so much hardware he may need a hand truck to move his luggage. "We have the overall World Cup racing stuff, and then the Junior World Championships, and now this," said Stolz. "My suitcase is proud to be overweight."
At home local businesses across Washington County are rolling out the red carpet for Stolz, who will compete this weekend in Salt Lake before returning home.
The race in Salt Lakes is the last event of the season. He will try to break the world record in the 1500 meter and get a time below 34.00 seconds in the 500 meter. No US skater has ever gone below 34 seconds and few have done it in the world according to Jordan's dad Dirk Stolz.
Stolz competed in the 2022 Beijing Olympics and in November 2022 he earned the title 'Fastest man on ice' after becoming the youngest skater to record a time of 1:44:891 in the 1,500-meter race at the World Cup in race in Stavanger, Norway.
Click HERE to read more about Jordan Stolz and the family skate that led to World Cup success
On a history note: Do you know Jordan Stolz got his start setting records while a student at Addison Elementary School? To this day he still holds the pull-up record in 3rd grade and 4th grade.
Stolz returns home Monday. Feel free to add your photo congratulating Jordan Stolz and cheering his accomplishments.