January 22, 2020 – West Bend, WI – Sara Groeschel, critical care technician on the Modified Care Unit and Kewaskum resident, has been recognized with Froedtert West Bend Hospital's semi-annual Sunflower Award for the dignity and respect she provided a patient.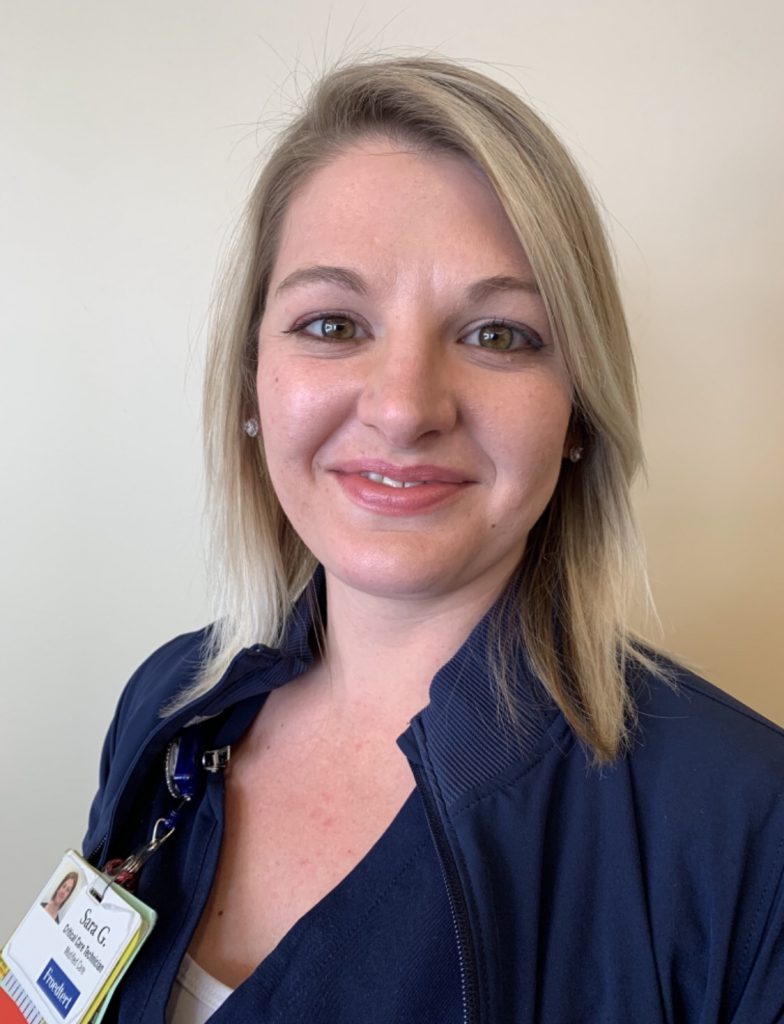 "Sara was kind and compassionate while tending to mom's cares," said one of her nominators. "Sara gave her dignity and respect as she deserves. Sara always went above and beyond, asking if anything was needed. God bless you."
The Sunflower Award honors extraordinary nursing support staff who demonstrate devotion, strength and compassion to ensure the well-being of patients, family and staff.
Froedtert West Bend Hospital recognizes two nursing support staff member each year. Each Sunflower honoree is recognized at a public ceremony in his/her unit with a certificate, a Sunflower Award pin and a hand-carved stone sculpture titled "Supporting Heart." The sunflower was chosen as the award theme because the sun symbolizes warmth and strength, and the flower represents devotion, compassion and enthusiasm. 
Patients, visitors, nurses, physicians and staff may nominate a support staff member by filling out the form available in the hospital lobbies and nursing stations and following the instructions or through Excellence in Action.