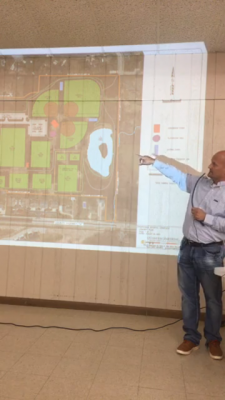 Sept. 20, 2017 – Kewaskum, WI – This week the Kewaskum Village Board voted unanimously to accept a donation of 31 acres from the Reigle family.
The land is on Edgewood Road and County Highway H. Early plans are to turn the parcel into a sports complex with youth soccer fields and baseball/softball diamonds.
Officials said the park would help ease overcrowding at the Kiwanis Park.
Dave Spenner, a trustee on the Village Board, said this is a great opportunity for the community.
"We are greatly indebted and thankful to the Reigle family for such a generous donation; we feel really blessed," Spenner said. "Many of its users will participate in its development and share in the cost and it will benefit more than just the village itself."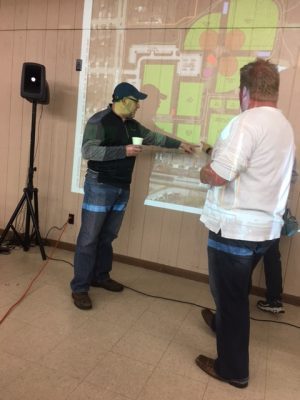 At the listening session on Sept. 7 several neighbors were concerned about a number of things including possible trespassing and kids cutting through adjacent yards of area homeowners to get to the park. There was also a safety concern regarding the pond on the property.
"The planners and Kewaskum athletic programs are genuinely committed to working with the neighbors to make sure this is a good experience for everyone," said Spenner.
"We have the Milwaukee River running directly through town and we don't fence every waterway.
"The final plans aren't in yet. What we looked at on Monday is conceptual and there's much more planning that needs to be done."
The next step for the Village is to execute the donation agreement with the Reigle family, zoning has to be changed from residential to recreational and an agreement has to be completed with the soccer organizations and other sports teams.