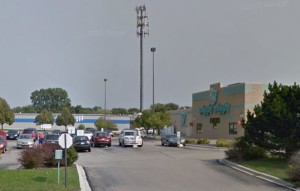 Klotz's Piggly Wiggly is expanding. Store owner Jeff Klotz said he is purchasing a third store in Fond du Lac, 131 University Drive, right off Highway 23.
Klotz will officially take over Sunday, April 10. "We'll retain most of the current staff in Fond du Lac and add more employees to get the store up to an adequate staffing level," he said. "Some West Bend employees will also transfer to the new location."
Klotz said he took advantage of the opportunity to add another store because he wanted to give some existing employees an opportunity to advance.
Klotz, who owns a Piggly Wiggly in West Bend and Campbellsport, had previously looked at other locations including the store Lomira.
"Fond du Lac has a history of loyal Piggly Wiggly customers and I just saw a lot of potential in the store," he said.
Klotz expects to build on the solid customer base by doing some remodeling such as new produce cases, a walk-in beer cooler and adding LED lights to make it brighter. More improvements are also anticipated down the road.
The Piggly Wiggly franchise has been in Fond du Lac since the 1970's, with the current location built in the 80's.