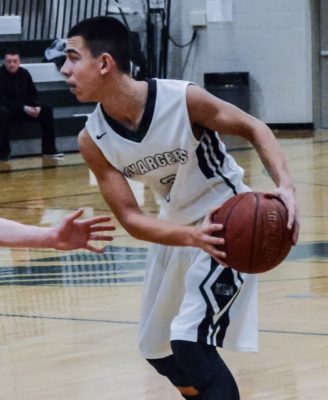 Dec. 15, 2016 – Jackson, WI – After dropping its last three games, Kettle Moraine Lutheran responded in a big way Thursday night, defeating Winneconne 74-46.
The Chargers took control early, going on a 12-3 run and never looked back; the team stretched its lead to 16 by halftime.
Winneconne cut the lead to 7 early in the second frame, but KML regained momentum and cruised to a 28-point victory.
Junior Zach Zuleger led the Chargers with 18 points and grabbed 8 rebounds, while Joey Behm and Solomon Zarling added 10 points apiece.
Next on the schedule for KML is a date with the Red Knights of Milwaukee Lutheran, a game that will be held at Wisconsin Lutheran High School.
Photo of Grant Biesterfeld is courtesy of Diane Behm.