KML Chargers and Plymouth Panthers tied for first in the East Central Conference | By Jacob Moeller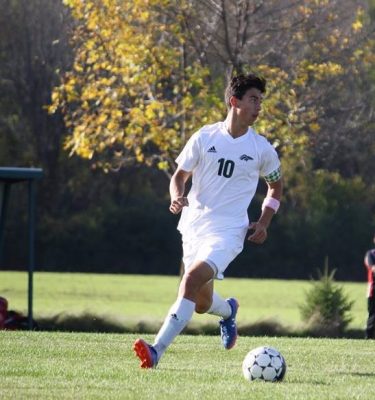 Oct. 10, 2017 – Jackson, WI – Kettle Moraine Lutheran kept its hopes of an East Central Conference title alive on Tuesday, grabbing a late goal to tie Plymouth 1-1.
It was the Panthers who controlled the first half, applying pressure on the Charger goal for the majority of the first half and finding a well-deserved goal in the 35th minute.
The Chargers went into the half trailing for the first time all season, but KML responded in the second half.
The script was now completely flipped, with the Chargers constantly creating dangerous chances at the Plymouth goal. However, the Panther defense held strong, and it looked as if the home team would fall short of a conference title once again.
In the 90th minute, KML earned a free kick 25 yards from the goal, and Joseph Raasch hammered it home, leveling the score with just 58 seconds left on the clock.
The game finished all square, leaving the Chargers and Panthers tied for first place in the ECC.
The conference playoffs conclude on Thursday when KML will travel to Waupun.
A win there will guarantee at least a share of the conference title for the Chargers.
Photo is of Grant Biesterfeld, courtesy of Paula Asen