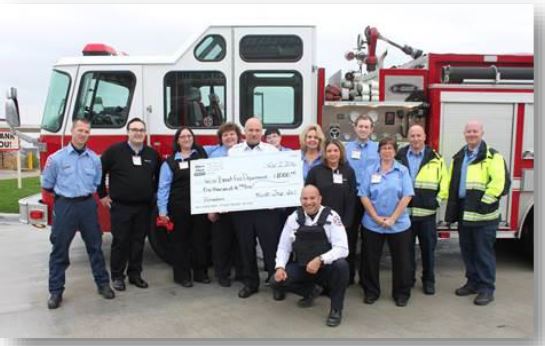 Nov. 5, 2016 – West Bend, WI – There was an official ribbon cutting this week as West Bend welcomed Kwik Trip to the community.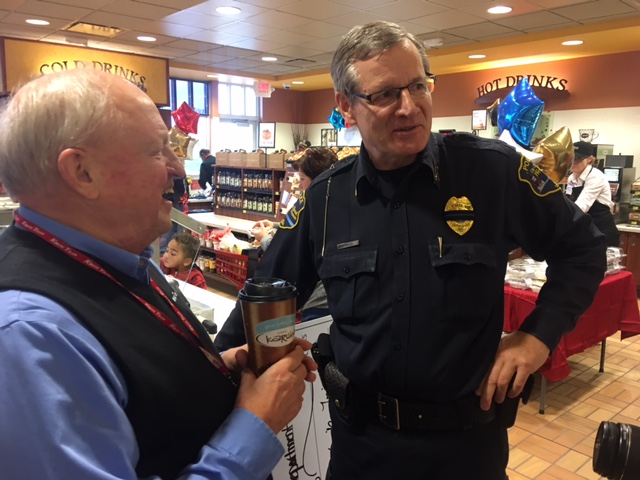 The new gas station/convenience store opened on Silverbrook. As part of the ceremony Kwik Trip donated $1,000 to the West Bend Police Department and $1,000 to the West Bend Fire Department. The WBFD will buy protective ballistic vests for the firefighters to wear in hostile situations.
Photo courtesy City of West Bend.