Kwik Trip No. 3 goes before West Bend Plan Commission
April 2, 2019 – West Bend, WI – The West Bend Plan Commission meeting was bumped to Wednesday night because of Tuesday's elections. One of the items on the agenda includes a public hearing for a conditional use permit for a Kwik Trip at 1300 E. Paradise Drive.
It was Dec. 22, 2018 when the story broke about Kwik Trip buying the Citgo station also known as Egbert & Guido's Express.  It's on the northwest corner of Paradise Drive and S. River Road at the roundabout.
The plans will be presented to the Plan Commission tonight. Some of the designs are detailed below including a car wash, 20 fueling stations, and it's anticipated the location will offer 20-25 jobs.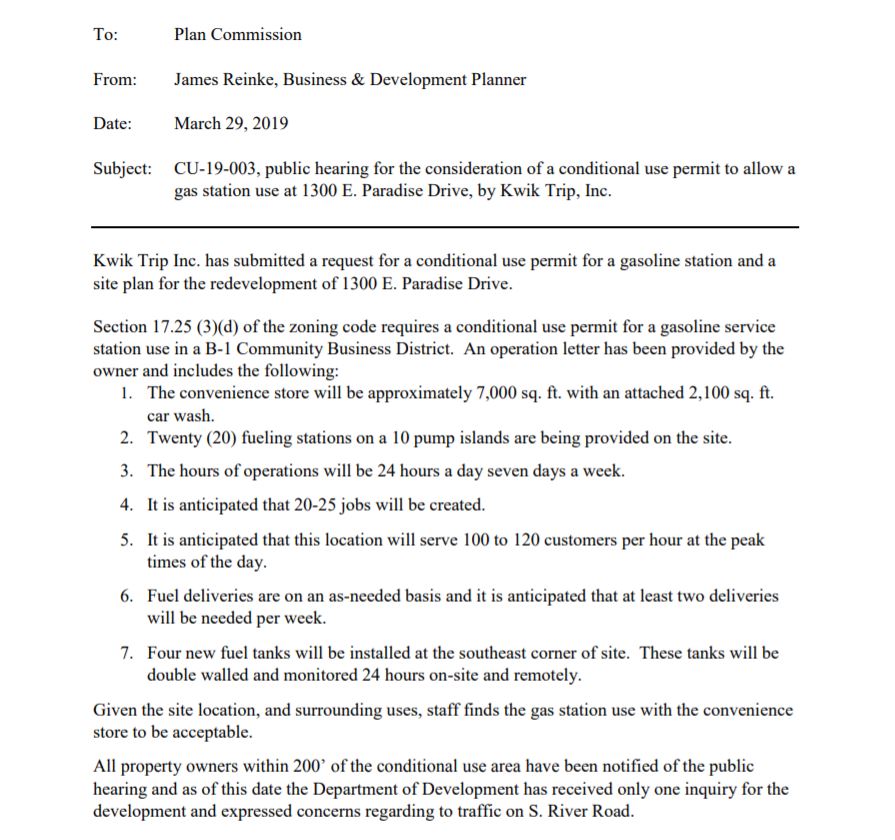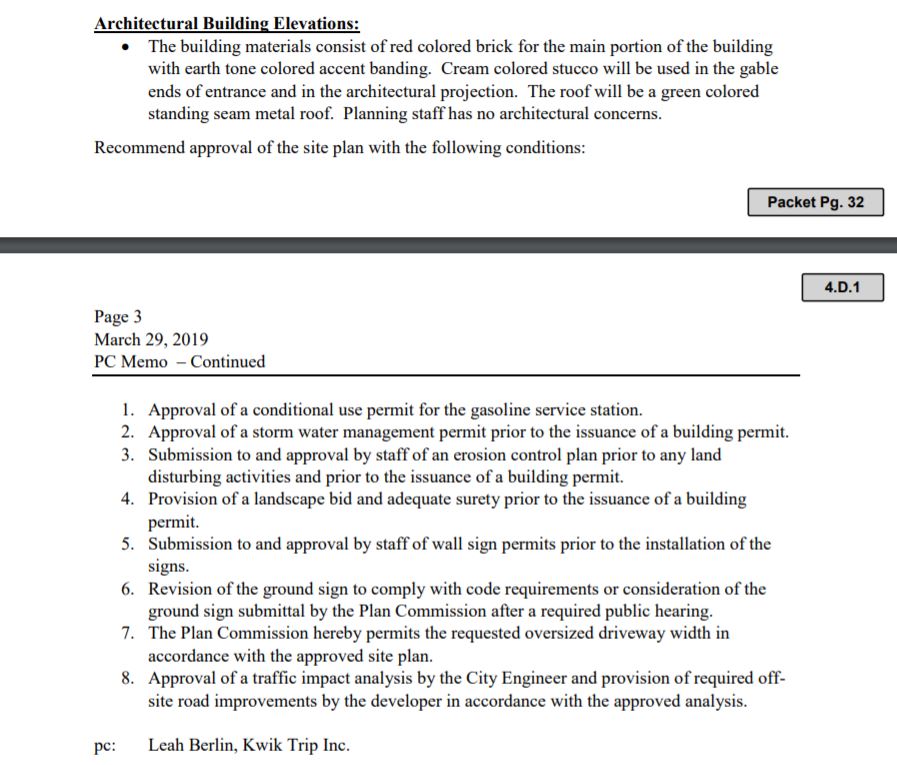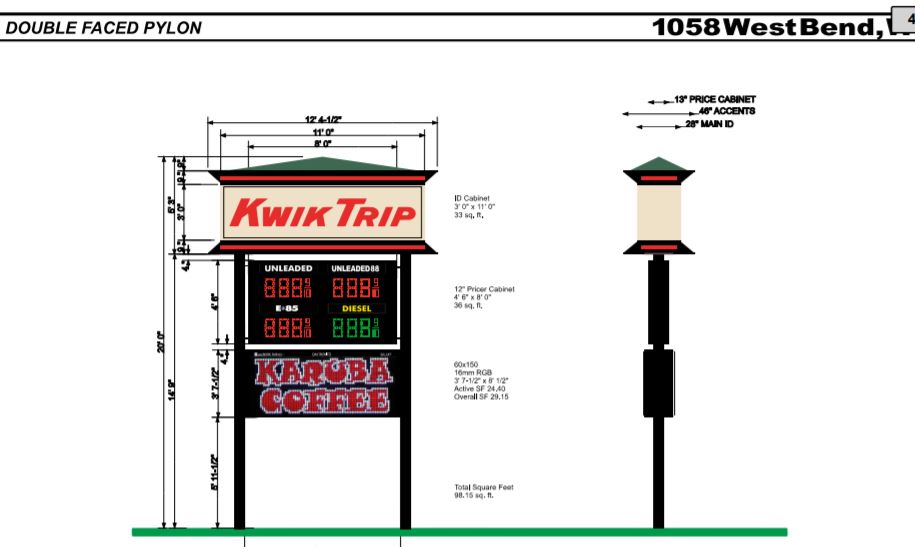 Tonight's public hearing before the Plan Commission gets underway at 6:02 p.m. in the council chambers at City Hall. The meeting is open to the public.