Last day today to vote In-person absentee – Spring Primary is Tuesday, Feb. 21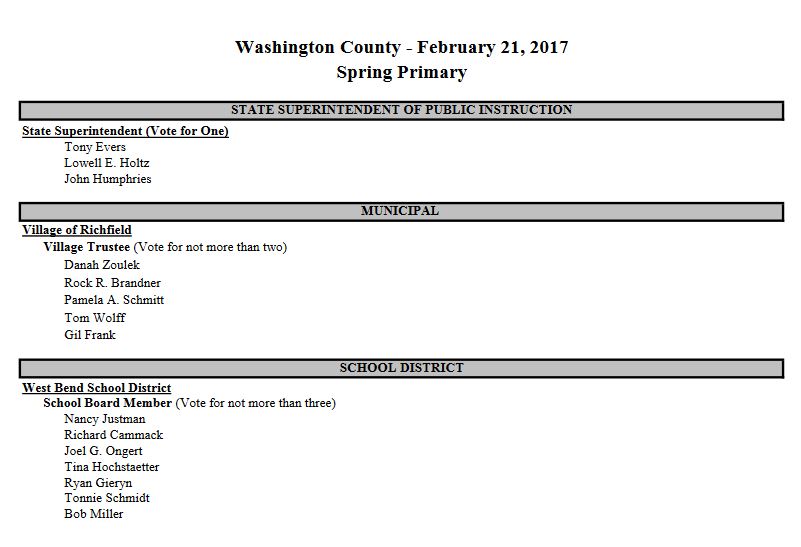 Feb. 17, 2017 – Washington Co., WI – In-person absentee voting runs until 4:30 p.m. today, Friday, Feb. 17. You must bring an ID to vote.
There are only a couple of items on the primary ballot for the Feb. 21 election. Polls open next Tuesday at 7 a.m.
Winners of the primary election advance to the April 4 Spring Election. Click HERE to see those contested races.