December 20, 2021 – Hartford, WI – Lawrence Bricco from Hartford died on December 8, 2021, at Froedtert Hospital in Menomonee Falls with his family at his side.
Lawrence was born on November 9, 1936, in White Lake, Wisconsin.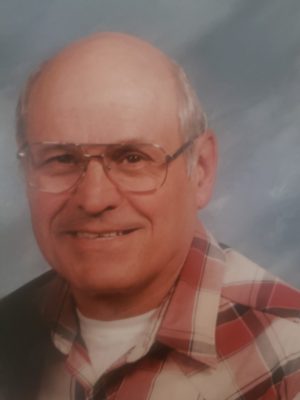 Lawrence loved his family; his children and grandchildren meant the world to him. He is survived by his wife, Shirley; his son Larry of Cecil and Jim of Neosho; his stepson Bill (Rhonda) Bucholz of Hartford; his grandchildren: Joshua (Michelle), Eric and Jordan Bricco of Neosho; Austin Buchholz and Victoria (Ahrens) of Hartford, Garett Buchholz and Amber (Goodreau) of Hartford, Mitchell Buchholz and Hanna (Cobleigh) of Kewaskum, Great grandchildren: Keegan, Logan, Reagan and Aubrey Bricco.
Lawrence is also survived by his siblings: Pat Bricco of Appleton, Jim Bricco of Shawano, David (Barb) Bricco of Illinois, Mary (Chuck) Tyvol of Appleton, Ward Bricco of White Lake, Carol (Keith) Bauman of Appleton, Alice Heintz of Little Chute and Tom (Marjean) Bricco of Kimberly along with Shirley's siblings Joe, Danny and Sharon.
He will be missed by many nieces and nephews who loved him dearly.
He was preceded in death by his parents, Lester and Helen Bricco.  His brothers, Joe, Ted and Jack Bricco.  His brother-in-law Gene Heintz and sister-in-law Delores and Pat Bricco.
Funeral arrangements are pending and being planned for Memorial Day Weekend in 2022 at St. James Church in White Lake and Committal will be in St. James Cemetery.  Memorial Day weekend was of significance for Lawrence and his family, that's when all of his extended family would come to his place in Cecil, WI for the official beginning of summer Up North.
Please check www.schmidtandbartelt.com for service times closer to the Memorial Day weekend.