October 16, 2020 – Town of Wayne, WI – Leander F. Herriges, 84, lifelong resident of the Town of Wayne entered eternal life on Wednesday October 14, 2020, at Aurora Medical Center in Hartford, surrounded by his loving wife and children.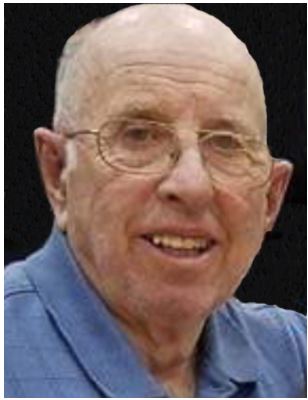 He was born on January 24, 1936 in the town of Ashford to the late Alois and Margaret Herriges (nee Hurth).  He was united in marriage to Mary J. Marx on July 25, 1959 at St Matthews Catholic Church in Campbellsport.
Leander grew up helping on the family farm.  His love of working outside, growing crops, fixing things, and working hard led to a lifelong career in agriculture.  Together he and Mary worked side by side for 61 years.
Leander enjoyed meeting new people and was famous for sharing a joke or two, or three.  He was a natural conversationalist with all, enjoyed playing cards and dice, but most of all spending time with family.
Leander was a member of St.Bridget/Holy Trinity Parish.  He sang for numerous years in the St. Bridget choir.
While never really fully retiring from the farm, Leander and Mary were able to visit Germany, Florida, and Las Vegas along with some overnight casino trips.
Those Leander leave behind to cherish his memory include his wife Mary of 61 years; his 3 children, Jackie (John) Burtard of Kewaskum, John (Julie) Herriges of Town of Wayne, and Jim (Tina) Herriges of the Town of Wayne; three beautiful granddaughters, Chelsea, Courtney, and Hailey Herriges; two step grandchildren, Amber (Ryan) Koll and Josh Burtard; five sisters-in-law, Beth Herriges of Campbellsport, Joan Chittum of Wausau, Geraldine Bodden of Kewaskum, Patricia Marx of Manitowoc, and Barbara Marx of Fond-Du-Lac; a brother-in-law, Raymond Bodden of Kewaskum, many nieces, relatives, and friends.
In addition to his parents, Leander was preceded in death by his sister Helen (Joe) Ruplinger; three brothers, Raynor (Patricia) Herriges, Linus Herriges, and Allen Herriges, four brothers-in-law, Jim Chittum, John (Elaine) Krug, Clarence Marx, and Loren (Charlene) Phillips.
A Mass of Christian Burial will be held on Friday October 23, 2020 at 1 p.m. at Holy Trinity Catholic Church, 331 Main St., Kewaskum.
The family will greet relatives and friends at the church on Friday from 11 a.m. until 12:45 p.m.
The family would like to thank Dr. Rasesh Trivedi and the nurses and staff at Kettle Moraine Gardens for all their help and care.
Myrhum-Patten Funeral & Cremation Service has been entrusted with Leander's arrangements.