"I'm proud to have introduced a constitutional amendment that would restore one of our most basic rights as Americans. The Constitution of the United States is clear when it states the government has no place of establishing religion or prohibiting the exercise thereof. Introducing this should not be necessary, but unfortunately during COVID, many of our rights were thrown out the window. It's time to right the wrongs of the past and do what we can to prevent those rights from ever being taken from us again. This is a good first step," said Bodden.
Click HERE to SUBSCRIBE to FREE local news at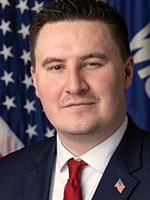 The amendment establishes that, "the state or a political subdivision of the state may not order the closure of or forbid gatherings in places of worship in response to a state of emergency at the national, state, or local level, including an emergency related to public health."
Since 2021, nine states, including Arizona, Florida, Kentucky, Montana, New Hampshire, North Dakota, Oklahoma, South Carolina, and Tennessee, have passed similar legislation with several of bills receiving bipartisan support.
Places of worship for Christians, Jews, Muslims, Buddhists, Hindus, or any other practicing religions should not be shut down by any level of government at any time and doing so interferes with religious practice and undermines the foundation of our state and nation.
A constitutional amendment requires adoption by two successive legislatures, and ratification by the people, before it can become effective.
"I'm proud to fight this fight on behalf of the people. Your religious freedoms must be protected, and I hope we can continue to make changes to restore our constitutional rights this session," said Bodden. "Thank you to Senator Tomczyk, Rep. Tusler, and Rep. Behnke for introducing this with me."