Lessons from Last Deer Season | By Alex Comstock courtesy Legendary Whitetails
Jan. 22, 2019 – Washington Co., WI – 2018 is in the books. It's cliché really, but wow did it absolutely fly by. At this time of the year, I always find myself reflecting on the past season and it seems like just yesterday that I was looking forward to scaling up a tree for the first time.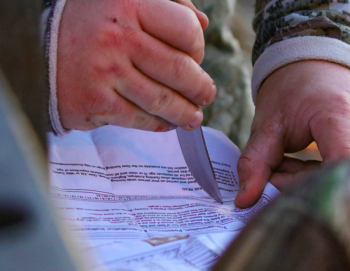 With that said, I always like to take time to review the previous season shortly after it concludes before taking some time off. That way everything is still pretty recent and fresh in your mind. When reviewing the last season, I find it helpful to go through and ask myself a number of questions so that I improve as a hunter next year. Here's what I would recommend asking yourself these next few weeks.
What Worked?
It might seem obvious, but the first thing I like to go over is what worked this year. Did you accomplish goals you set before the season? Did you see more success during a specific time of year, like during the rut or late season? Whatever worked for you this year is important when looking towards next year, because it gives you a good foundation to build upon.
Click HERE to read more.