Let us introduce you to Clare Robbe from Interfaith Caregivers of Washington County
March 24, 2019 – West Bend, WI – It's a time of transition at Interfaith Caregivers of Washington County as the organization makes welcome Clare Robbe as the new RSVP Project Director.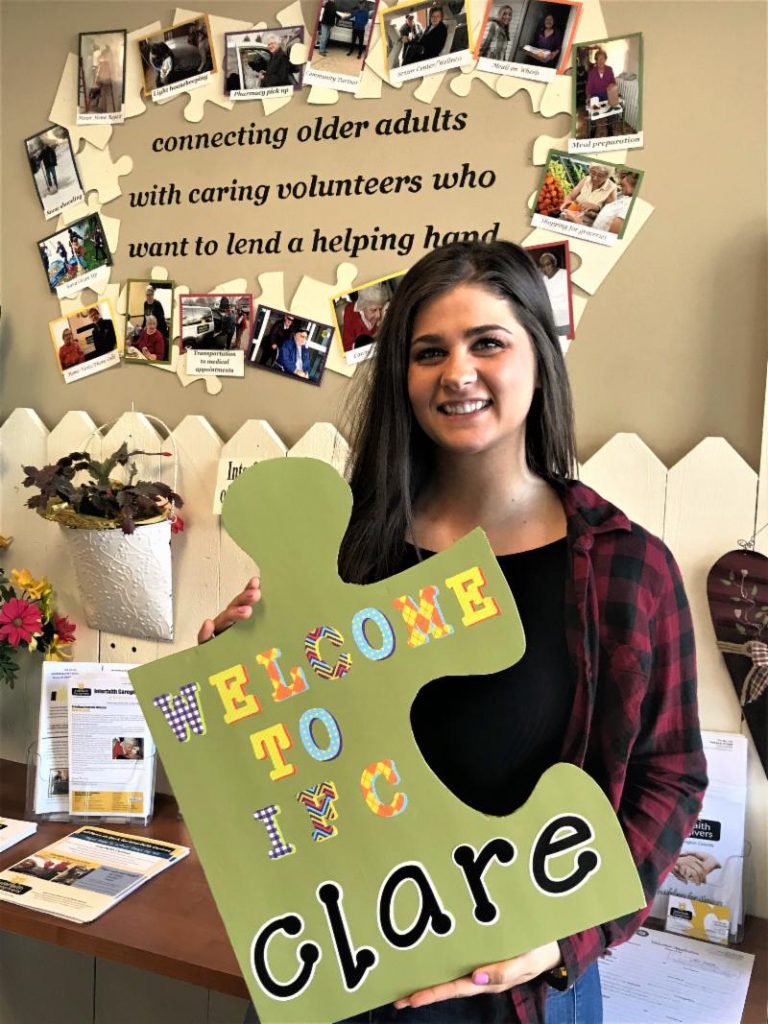 "I wanted to introduce myself to all of you and tell you what an honor it is to be working at Interfaith Caregivers of Washington County. I am excited and eager to start this journey and promote the Interfaith mission!
I am a lifelong resident of Washington County, residing in Hartford. I recently graduated from UW-Oshkosh with a degree in Human Services Leadership and a minor in Criminal Justice.
I was a four-year student athlete at UW-Oshkosh where I participated on the softball team.
I love sports, staying active, concerts, spending time with my family and friends and the Washington County community.
I am so excited to work closely with you all and if there is anything you may need from me or any ideas to share, I would LOVE to hear from you.
Please feel free to stop by the office and say "Hi." I would love to meet you.
Stop in and introduce yourself to Robbe and don't forget Percolate is Friday, April 5.
It's a chance to get together and meet other volunteers and chat over free coffee and sweets. Start time is 8 a.m. at the Interfaith office in West Bend, 2374A W. Washington Street.
Come join us!