Washington Co., WI – Every quarter, Cedar Community recognizes team members who go above and beyond their everyday tasks for our residents, families, volunteers, and fellow team members. Lisa Kelling, life enrichment team member, and music therapist holds a bachelor's degree in music therapy from UW-Oshkosh.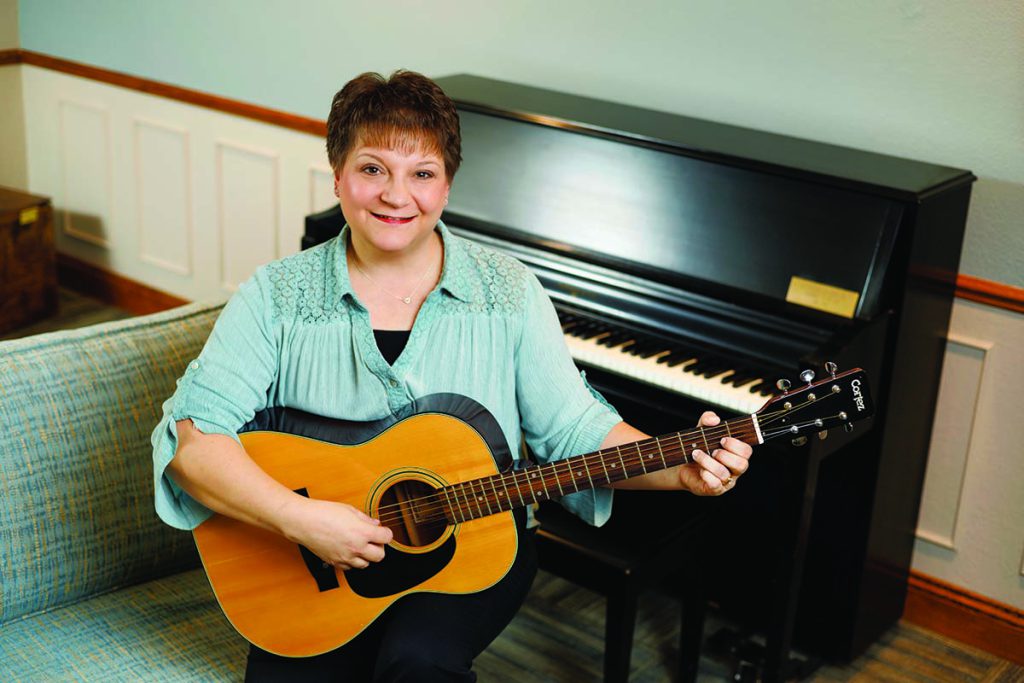 She loves music and has always been involved either in band and choir or in musicals in school. And while she knew she didn't want to be a music teacher; she also knew she wanted to use music in some facet of her career. She has played clarinet since the fourth grade, and in college took voice lessons. Lisa also learned guitar in college and taught herself piano.
Lisa started working at Cedar Community in 1994 as a college intern. After just two months, she was hired full-time when a position opened as a music therapist assistant and completed the last four months of her six-month internship in this role. Upon graduation, her title changed to music therapist.
Click HERE to SUBSCRIBE to FREE local news at
Lisa Kelling's career at Cedar Community has spanned 28 years. She loves the residents and her job because no two days are ever the same. She enjoys planning a variety of activities from craft projects to scheduling outings, special events, and entertainment.
"Residents are the heart of what I do. If I am having a bad day, they really lift me up, whether it be something as simple as a smile they give you or someone joining in a group activity who usually doesn't participate. It's a two-way street where we lift each other up," says Lisa. "I have learned so much from our residents because they have lived
through history—these are stories you can't get through a textbook."
CLICK HERE to read the rest of the story at Live More Magazine