Local law enforcement honored with Heart Saver Award | By Washington County Sheriff
April 10, 2019 – Washington Co., WI – The Washington County Sheriff's Department presented Deputy Daniel Ruhnke and Kewaskum Police Officer Luke Wilhelm with the Heart Saver Award as a result of a rescue call on February 23.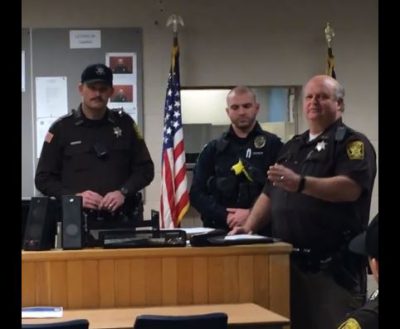 The two law enforcement officers administered CPR and 3 AED shocks over 10 minutes on a subject that was unresponsive.
Today the man who suffered the possible heart attack was able to appear at the Sheriff's Department to say thank you during the award presentation.