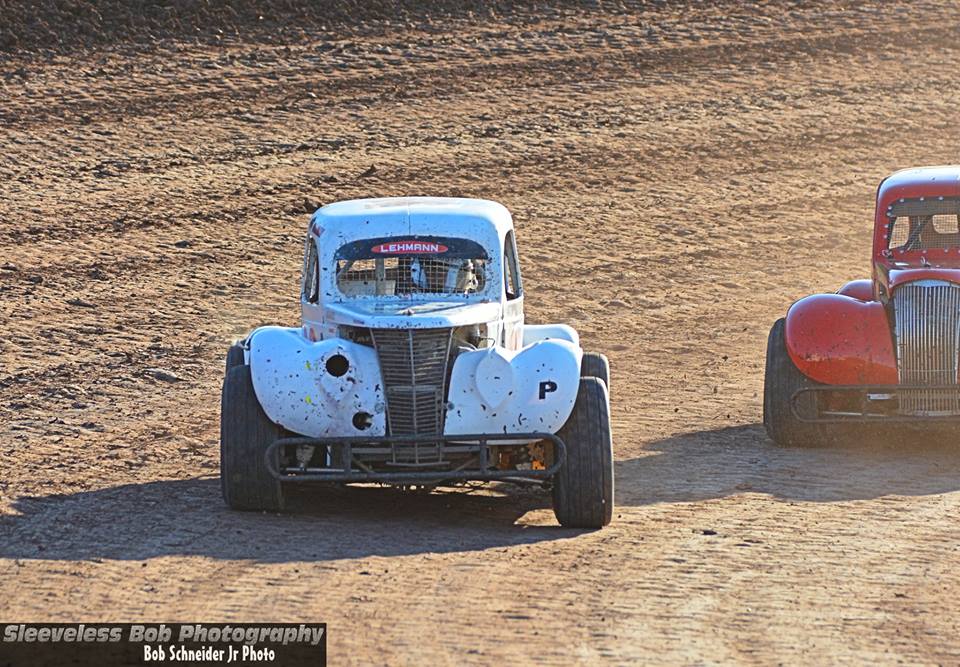 Washington County residents Jim Bucher of Richfield and Bille Lehmann of Kewaskum will be among the competitors at the 2016 INEX Legends National Championships at the 141 Speedway near Maribel (WI) this Friday and Saturday.
Bucher, a real estate agent by trade, has been racing the Legend cars at Beaver Dam raceway for nearly a decade.
 
Lehmann, a sophomore at Ball State University made a return to the sport driving for Joe and Brittany Johnson of Hartford in 2016 after competing from 2011-2013.
Lehmann took 3rd in the 2013 Nationals held at Beaver Dam Raceway. He was playing football for Kewaskum and had to start last after missing qualifying due to football.