May 20, 2020 – Village of Richfield, WI – A new restaurant is coming to the Village of Richfield. Earlier today, May 20, 2020, Al Hochmuth, the former owner of the Sobelman's Pub & Grill franchise, 1872 State Highway 175 in Richfield sold to Mark Weiss, owner of The Badger Burger Co. in the Village of Mukwonago.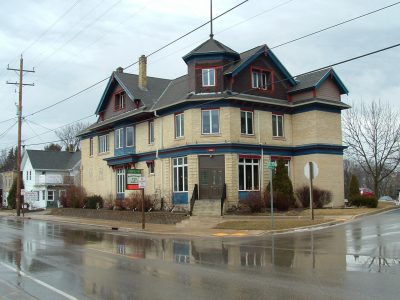 "This all happened very quickly," said Hochmuth. "The buyer had cash and title insurance and we sealed the deal."
Hochmuth closed the Sobelman's location in Richfield in March 9, 2020 and quickly acquired a signed offer to purchase. "Wednesday, March 11, 2020 is when everything hit the fan and businesses started closing because of COVID-19," Hochmuth said. "I just happened to close two days before."
"Although he hasn't said it to me I believe the Richfield location could be Badger Burger Co. II," said Hochmuth. "I believe he's going to make it a clone of his restaurant in Mukwonago because he owns the same point of sale system."
The 3-story building in the heart of downtown Richfield has gone through several changes over the years.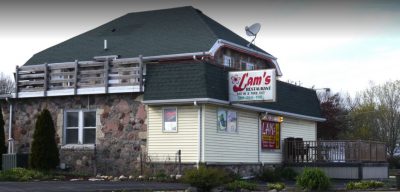 Prior to Sobelman's the building was home to Amici's Italian Restorante, owned by Tom Schmidt. That business sold in November 22, 2016. Prior to that it was Lam's Chinese Restaurant. "I've had the Lam family up here for an afternoon lunch and I think there were four generations here," Hochmuth said. "It was pretty amazing because this is where they grew up."
Hochmuth gets a little foggy on the complete history of the building. He said it used to serve as a general store and "I believe it was built to be a boarding house."
Hochmuth has had the restaurant on the market for over a year. "It was hard for a restaurant to be open for business and then selling the building," he said.  "By closing the business it allowed us to put the building on the Internet and I understand Weiss drove by the building, saw the 'For Sale' sign and the realtor and contacted my broker."

Hochmuth said he was able to nailed down a deal in less than three weeks and after knocking down a couple final issues, the sale came to fruition today. "During this time it's incredible," said Hochmuth. "I'm ready to move on."
Click HERE to look at menu items at The Badger Burger Co.