Looks like gas prices on the rise in Washington County
Author:
Judy Steffes
|
Posted in Allenton, Barton, Business, Dodge County, Fond du Lac County, Germantown, Hartford, Jackson, Kewaskum, Ozaukee County, Richfield, Slinger, Washington County, Waukesha County, West Bend
1 Comment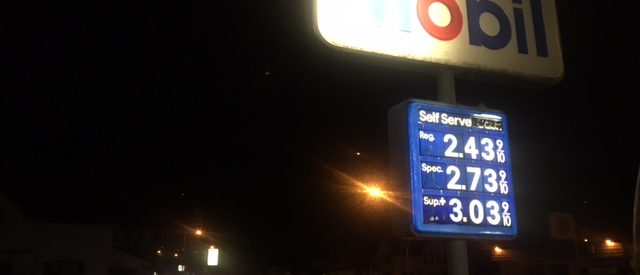 April 6, 2017 – Washington Co., WI – If you have a chance to fill up today you may want to take advantage of it as it appears gas prices are making a quick jump.  Over the past two days motorists across Washington County have seen a gallon of regular unleaded spike from $2.35 a gallon to $2.43 a gallon.
Analysts predict a 20 to 40 cent increase per gallon before Memorial Day, May 29.