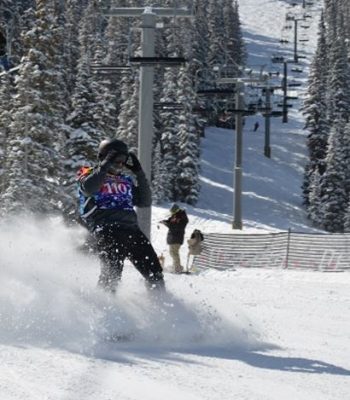 Hunter Zaskowski
April 6, 2017 – On Wednesday, I raced the Giant Slalom course in the Junior Men's Division and made it to the finals.  I ended up taking 5th place so it was definitely a good day!
I have been fortunate to podium a lot this season locally so to be able to do this well at Nationals is exciting.
My age bracket is not only big but very competitive as we are juniors or seniors trying to finish our season strong before moving into open class once you turn 18.
I felt good about being the fastest soft-boot racer today and the four that beat me were in hard-boots.  Their board and boot set up is different, fastest you can buy, so they have a big advantage.
Thursday I am at the Slalom Course for my last event before traveling home Friday.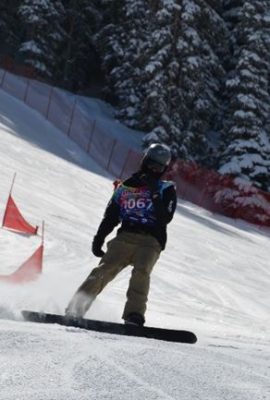 Cole Rummel
Cole Rummel had Giant Slalom on Wednesday and placed 11th.  Although Cole really likes the park free-style events, it was so cool to see how well he did in racing today in his bracket.
He keeps getting faster and faster and that's what we need for our West Bend High School Snowboard Race Team and High School conference.
Most competitors out here are on hills much bigger than ours back home and have winters with consistent snow for practice opportunities.
Cole had a lot of hard-boot riders in his group too and he did great. We both had a great day representing West Bend, WI.  Cole is on the Slalom Course on Thursday as well before he finishes his week of competition.