July 22, 2021 – West Bend, Wi – Volunteers with the Museum of Wisconsin Art, Washington County Historical Society, and Cedar Valley Retreat Center are mourning the loss of Rebecca T. Conde (nee Thiel) who passed away this week, Wednesday July 21, 2021, in West Bend.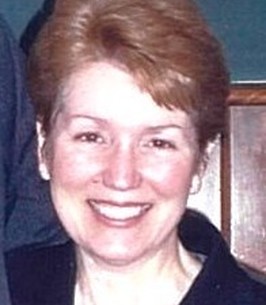 Conde, along with her husband Ted, were the artists behind the mural unveiled at the Washington County Courthouse in 2007. Ted Conde died in October 2013.
Details of her passing are posted below courtesy Phillip Funeral Home.
She was born on January 29, 1951, in Milwaukee to Earl and Arlene (nee Zeitler) Thiel. On December 1, 1979, Rebecca married Theodore Conde in Milwaukee.
Over the years, Rebecca worked at the Milwaukee Art Museum, the Washington County Historical Society and the Cedar Valley Retreat Center. Rebecca along with her husband Ted were the creators of the Washington County Courthouse mural. Rebecca also created the art studio at Cedar Valley and organized multiple community workshops that shared artful lessons which rippled beauty regionally.
Rebecca is survived by sister Cynthia (Keith) Perrault, brother Mark (Bette) Thiel, brother Schuyler Thiel, sister Tamara Thiel (David Kao), son-in-law Anthony Conde. Nieces and nephews Justin and Evan Perrault, Melissa Petri, Stephanie Jensen, Derek Thiel, Emily Morris Kao and Zoe Kao, other relatives and friends.
She was preceded in death by her parents, and husband Theodore.
A Funeral Service for Rebecca will be held on Saturday, July 24 at 11:30 a.m. at St Luke Lutheran Church (4860 Arthur Rd Slinger, WI 53086) with Pastor Larry presiding. Visitation will be held at the church on Saturday from 10 a.m. until 11:15 am. Final place of rest will be at Union Cemetery in Slinger.