Sept. 11, 2017 – West Bend, WI – Madelyn Koepp is returning to West Bend today following an amazing experience as she auditioned for American Idol on Monday morning in Chicago.
"Went through the first round but didn't make it through to the judges!," she wrote. "It's okay though because I was in it for the experience, I'm so thankful to have gone!"
Koepp auditioned in Milwaukee in August and was encouraged to try again when show producers came to Chicago.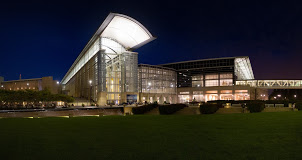 Traveling with her mother and a friend the trio spend the night in the windy city and lined up at 9 a.m. at McCormick Place in Chicago to give it her best shot.
At 11:16 a.m. Koepp relayed the update. She sang the song "Bless the Broken Road" by Rascal Flatts.
"They set the bar really high for the people they could take but I got all positive compliments and said I had the most beautiful voice, so I should come back next year," wrote Koepp.
On a side note (pun intended): What a great job by a local high schooler – having adventure and following her dream.
Photo courtesy Madelyn Koepp and McCormick Place.