Madelyn Koepp of West Bend to audition Monday for American Idol
Sept. 10, 2017 – West Bend, WI – Madelyn Koepp of West Bend is in Chicago tonight, prepping to audition for American Idol on Monday.
Koepp checked in with a note, "Drinking a vanilla bean at the bean!!! So excited for tomorrow, I love you Chicago! So thankful for the experience and I'm sending my blessings to all who audition at American Idol too!"
On August 31, WashingtonCountyInsider.com ran a story about Koepp's audition in Milwaukee.
The schedule for Monday's audition begins with 9 a.m. registration at McCormick Place in Chicago.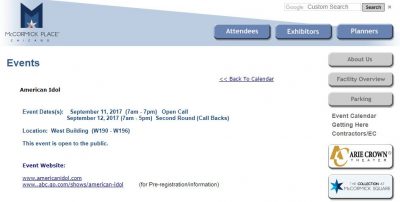 Koepp, a senior at West Bend West High School, left for Chicago on Sunday afternoon with her mom and a friend. "I explored all of Chicago today so I felt no sign of anxiousness at all yet:-) My mom and her best friend are keeping me busy!!," wrote Koepp.
Monday's audition will be a another step closer to performing before judges from American Idol.
Wish her luck!